Your legal firm may have started small, but high-profile cases, excellent customers, and exponential growth can easily take your operations worldwide. Expanding your services into new offices worldwide can help you attract a wider range of customers and unlock new levels of profitability.
Of course, taking a firm "international" also comes with a set of specific challenges to face. The services you offer, the language you use, and the PPC campaigns you run need to adapt to the requirements of a new audience. Success hinges on your ability to spread your firm's reach globally while still maintaining a local client experience.
Google PPC campaigns can focus on one, or multiple locations, depending on your firm. Around the world, people rely on Google to find the services they need. However, the way your customers search for you may differ depending on their location. Few attorneys understand the need for a robust criminal defense advertising strategy in boosting their market share.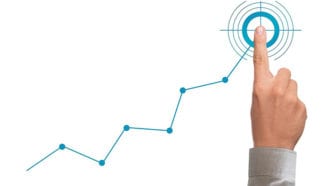 (geralt / pixabay)
Here's what you need to know about international PPC.
1. Choose New Targets Carefully
First, going international doesn't need to mean targeting every part of the globe. Focus on the specific locations where you're going to be offering new services or opening offices.
If you're not sure where you want to expand yet, you can examine Google Analytics for your chosen keywords to see where searches for things like "family lawyer" or "personal injury" are more common. Make a list of the locations you most want to target, based on the potential outcomes you can achieve with each group.
Once you have your list of targets, you can begin researching each group individually. Create a customer persona for each country or location you want to reach. Are your clients in Russia going to be the same as the ones in Italy? Make notes of the unique concerns and requirements each group will have. For instance:
Which pain points are biggest for each location? Are your customers in America more concerned about personal injury than the ones in Israel? Researching potential customers and looking at the customer personas of competitors can help you understand what matters most to each region.
Cultural habits: Are there any specific cultural issues you need to be aware of? For instance, would it be wrong for your firm to operate on a specific day in certain locations? How will your clients respond to your tone of voice, colors, and branding in other regions?
User behaviors: What might your international clients do differently than your current, local customers. Do they prefer video conferences to face-to-face consultations?
2. Create a Global Budget
With a good view of your new target regions, you can begin to budget your Google PPC strategy on a country-by-country basis. The cost per click and other metrics connected with your PPC campaigns will often vary according to the country or location you're targeting. Add keywords to Google Keyword Planner and choose a region to get an estimate of what you can expect to pay.
When arranging your budget, think about which of your chosen locations are the most important to your company's growth. Do you believe your firm can achieve the best outcomes in one specific new location? Maybe you want to focus the majority of your PPC budget on one lucrative environment first before you branch out to other locations.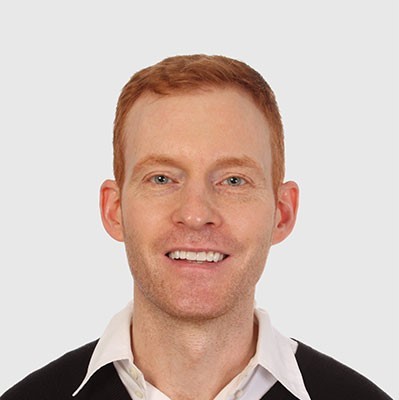 Need Google Ads Management Help?
Free Google Ads account review for
qualified clients
Most clients work directly with the founder
Almost 20 years experience
Pay attention to the ROI in each region so you can get an idea of how much you need to spend to get results as you take your business international. Tracking your results means you can determine where you need to invest more budget early or pursue different ideas to stop your expansion plans from failing.
3. Don't Get Lost in Translation
Even if you have a successful international firm, your customers will still want to feel like they're working with a committed local. The legal world is a complicated one, and customers need to know their attorneys understand their needs, the specific nuances of the courts in their area, and the demands of the country's legal system.
To begin building credibility in your new location, ensure all of your PPC campaigns are proofread and edited by native speakers. Simply copy/pasting your existing content into a different language will lead to mistakes that make you sound like an outsider.
Check how competitor ads are written and ensure that nothing in your ads comes across as unusual or difficult to understand. Remember, the colloquialisms you use in the US won't be the same as those used elsewhere in the world. Knowing how your new audience speaks will also make it easier for you to create language-specific campaigns relevant to your new audience.
4. Do Extensive Research
Research is a must for any PPC campaign, but it's particularly crucial when branching into new areas. The first piece of research you do will be into your new audience. Next, you'll need to get to know your international competitors and what they're doing to reach your clients.
Are there specific offers, like multiple initial consultations for free, that seem common in your new region? Are there specific certifications, awards, or other seals of approval you need to add to your landing pages when making PPC ads for a new location? The secret to a solid marketing campaign for attorneys is a good criminal defense advertising plan to be part of their marketing arsenal.
Your competitor research will also get you started on finding potential local keywords to rank for. Remember, people in different regions use different languages and queries to search. You'll need to find the combinations of terms that are the most "clickable" and competitive for your audience.
5. Keep Optimizing
PPC campaigns aren't a set-it-and-forget-it strategy. To keep increasing your return on investment, you need to optimize your campaigns consistently. This means A/B testing and experimenting with new long-tail keywords, ad copy, landing page copy, and offers.
The more you experiment, the more you'll learn about your new audience and what they expect from your legal firm. It's also worth working alongside a native whenever you can to ensure that you don't overlook dialect and regional alternatives to common words.
Something as simple as a missing "U" in keywords for a British vs. US campaign (labour vs. labor) could mean that you're not able to reach the right audience.
Start Doing International PPC Well
Going international can be a daunting prospect for any law firm. Fortunately, there are ways to boost your chances of success by building a carefully targeted PPC campaign. Follow the five steps above and watch your campaigns over time so you can learn from each iteration.
New to global pay-per-click and not sure where to start? Get in touch with a PPC expert at Webrageous. Specializing in Google Ads management for personal injury lawyers, mass tort attorneys, and more, our specialists can help set up your ads campaign to attract leads and clients from different parts of the world. Don't limit your reach. Get in touch with us and we'll help you get in front of the right audience on a global scale. For robust marketing campaigns, there are several avenues for attorneys in marketing for criminal defense within their neighborhoods.
Video