Recent developments in the land on Google mean that when someone searches for a term on the Google SERP, Google now favors fresh content when searching for the listings that it is going to show.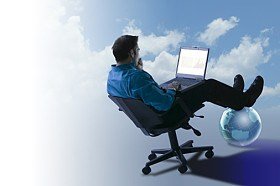 Therefore, the more content that you upload to your site on a regular basis, the better, as fresh content is going to be favored over old content under the new criteria for Google search results.
How does this affect online reputation management?
If your business receives bad press for some reason (whether or not that bad press is justified), it is likely that the fresh negative content on your business will appear on the first page of Google because of the fact that it is "fresh" content and Google is laying more weight on "fresh" content at present.
Irrespective of the countless positive posts and articles that your company has listed on the web at present, fresh content is going to take precedence. Therefore, if you are experiencing a wave of negative comments, it is likely that these negative comments are going to dominate the Google search page whilst the content that people post remains to be "fresh." (more…)