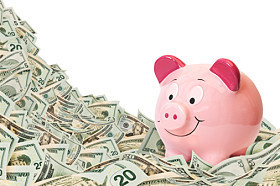 Haven't you heard? Remarketing is so hot right now. It's so hot that people are calling it the new Louis Vuitton.
But why is remarketing so fashionable at present?
The answer lies in the fact that it really does work for so many businesses, large and small, and is an excellent way of homing in on those already interested internet users.
If you are unaware of what remarketing is, then you might want to read the Webrageous Studios article on the Google Remarketing Tool, posted on the site a few months ago. There are various different forms, tools and features for remarketing online and Google offers just one way in which to take advantage of this PPC Advertising technique. However, reading the article will give you an insight into the basics of remarketing, how it works and how to begin implementing it in your PPC Campaign. (more…)