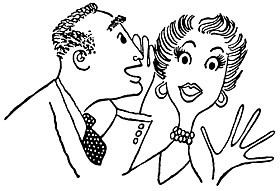 Webrageous Studios offers pay per click advertising services to anyone wishing to become a PPC advertising client (including independent business owners, law firms and non-profit organizations to name but a few). It also offers an AdWords Consulting service to those who are running their campaigns independently. However, what is the difference between the two?
The main and most obvious difference is that when making use of Webrageous Studios' full pay per click advertising services, a PPC client does not have to manage or monitor their campaign. Webrageous Studios handles all the day to day tasks of running a Google AdWords PPC Account, which includes but doesn't end with the following:
the creation of advertisements
detailed work on the generation of advertising text
analysis of the effectiveness of ad groups
conversion management and optimization
effective management of the advertising budget to encourage a decrease in cost per click
the development and testing of new keywords and keyword research
the analysis of the overall progress of an advertising campaign
effective scheduling of advertisements in order to achieve better click through rates
When utilizing Webrageous Studios as an AdWords Consultant, the list above includes the things that you have to manage yourself, because you are in charge of the PPC management in this instance. Webrageous Studios will not provide these pay per click advertising services for you. It will simply provide advice and support in each area. The implementation of this advice is then your responsibility. To find out more about the AdWords Consulting service that Webrageous Studios provides, read the full article on the subject by clicking here.
If you are interested in the pay per click advertising services that are listed above, it may also interest you to know that on top of these basic pay per click advertising services offered by Webrageous Studios is a selection of extra pay per click advertising services that the company provides due to its excellent relationship with Google and its years of experience in the field. The following list includes the kind of extra pay per click advertising services that you can expect to receive when employing Webrageous Studios as a PPC Manager.
Google AdWords Phone Support
Highly trained Google AdWords PPC Managers
Up-to-date access to new Google Tools ahead of some other PPC Management Companies
Services in AdWords Consulting
NGOs PPC Management, help and support through the Google Grants Program
The important factor to note about the above is that not all PPC Management Companies are able to offer these extra pay per click advertising services. Perhaps some of them would like to, but are unable to do so for specific reasons. For instance, the Google AdWords Phone Support Service is no longer something that all PPC Management Companies utilize. This is not because companies do not want to use the service, but instead because Google recently discontinued it. However, because Webrageous Studios benefits from a superb relationship with Google, it still receives the service.
If you would like to know more about the extra pay per click advertising services that Webrageous Studios provides, please read the detailed article on the subject by clicking here. Alternatively, click on the Contact Tab in the top right hand corner of the website in order to make direct contact with a Google AdWords Certified PPC Account Manager and we will be in contact with you as soon as possible.