Google Ads allows you to optimize for both online and offline conversions. Online conversions such as a prospect filling out a form are easy to track. But conversion in the offline world presents a tracking challenge for law firm marketers. How do you track a customer who sees your online ad, then walks into your firm's office to inquire and pay for a certain legal service? Fortunately, Google Ads allows you to automate conversion tracking, whether your leads come from online or offline sources.
Below, we discuss everything you need to know about offline conversion tracking for Google Ads, including how to set it up for your campaigns.
What Is Offline Conversion Tracking for Google Ads?
Google offline conversion tracking is a strategy allowing businesses to import conversions tracked on any system (such as a customer relationship management tool or call records) into Google Ads. Pulling information from external environments into Google means you can track the full customer journey, looking at online and offline steps.
Using offline conversion tracking means that when a client comes to your law firm after seeing an ad offline or speaking to an attorney in person, you can still track the crucial stages that lead to conversion. This means you can better understand how to convert your audience in the future.
Google offline conversion tracking supports your firm by:
Helping you to understand your audience: Tracking your audience from multiple environments can help you understand what drives them to your business.
Providing new keyword opportunities: Tracking trending terms and questions customers ask offline could help you choose new keywords for tracking.
Optimizing your advertising spend: Knowing how to evaluate the value of your offline and online marketing efforts will ensure you can find the most cost-effective ways to convert your audience.
How to Import Offline Conversion Information
Google Ads allows you to effectively track the activities that happen in the offline world after someone clicks on an ad for your site. You can set up conversion tracking by:
Enabling the auto-tagging feature in Google Ads: This allows you to import offline conversions. You'll need this to track online interactions.
Allowing code changes for all of your website pages: Doing so will help you capture the GCLID* parameter applied to the URL when customers click on your ads.
Storing GCLID with corresponding client information on your website: You can do this by enabling tracking in your lead tracking system. Remember your GCLID code will be case-sensitive. You may need to invest in a CRM for storage if you don't have one already.
Establishing a click-to-conversion cycle lasting less than 90 days: Conversions uploaded over 90 days after the last click will not be imported by Google Ads.
Once you've taken all the above steps, you'll need to create a conversion action in your Google Ads account and configure your lead tracking system.
*Note: Typically, when a prospect sees a Google Ad linking to your firm's website online and clicks it, Google will assign something called a "Google Click Identifier" (GCLID) to the click. This helps to identify the clicks that go from your ads to your site.
When prospects subscribe to an email list, fill out a web form, or take other essential actions on your site, the click ID is transferred to your database. When prospects book your legal services offline, you can then upload the GCLID to help identify the steps in the conversion.
Importing Conversion Actions
Conversion actions are specific actions valuable to your firm, such as a phone call or physical visit. Tracking them helps you learn how your ads lead customers to those actions. You can import conversion actions in Google ads to get an overview of a customer's path to purchase.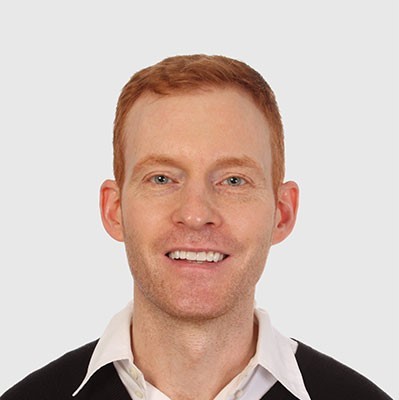 Need Google Ads Management Help?
Free Google Ads account review for
qualified clients
Most clients work directly with the founder
Almost 20 years experience
To import conversion actions, sign in to your Google Ads account, and click on the icon that looks like a spinner in the right corner of your account. Click "Conversions" and click on the Plus button to add a new conversion action. Once done, you'll be able to click "Import" on the kind of conversion sources you can track and then "Other data sources or CRMs."
Google recommends adding a name for the conversion action you want to create, then clicking the "Category" drop-down segment to add a category. In the "value" section, you can assign a value to each conversion, and in the "count" section, you can choose how you want to count conversions.
Click on the "click-through" conversion window to select how long after an ad you'll want to continue tracking conversions for each conversion action. You'll be able to track for up to 90 days with Google Display, Shopping, and Search ads. Click "Include in Conversions" to uncheck the default option if you don't want to include data from the conversion action in your conversion value and Conversions columns.
Finally, click the "Attribution model" area to choose how you're going to assign credit for each conversion. If you'd like to use a Google Ads attribution model, click on "Use Google Ads Attribution" and use one of Google's pre-assigned models. You can also use your own attribution model if you prefer. Click "Create" and "Continue," then "Done" to finish creating your conversion action.
Follow these instructions to import conversions into Google Ads, and track your leads anywhere.
Enabling Your Tracking System
Once you've learned how to import your conversion actions into Google ads, you'll need to enable your website and tracking system. You need to modify each form submission page to include a hidden form field for your GCLID. Google has a code option to help you with this.
Add the code to each of your web pages to store the GCLID of your leads. You can then modify the backend customer data management system to store the GCLID and prospect information. This should make it easier to track your customers offline and online.
Should You Track Offline Conversions?
In the legal world, a lot of your most important interactions with clients will happen offline. You'll need to track discussions online and offline if you want to view the entire client journey correctly. Learning how to import offline conversions into Google Ads will give you the visibility you need to optimize your conversion strategy.
If setting up offline conversion tracking seems difficult or confusing, feel free to get in touch with Webrageous. We specialize in PPC management for personal injury attorneys, mass tort attorneys, auto accident attorneys, and more. We can help you identify your best channels for conversions.