Pay per click software program iSpionage is the latest offering in keyword research and analysis of the competition.
It offers a range of features designed to help lower pay per click costs and optimize search engine results. Pay per click management company Webrageous decided to review the tool to see just how easy it is to navigate.
The first feature on iSpionage allows advertisers to search for a domain name or keyword in order to check out the competition. With the keyword research tool, iSpionage shows you the search volume and cost per click for the particular keyword phrase that you searched. It then offers up hundreds of related keywords to the phrase you searched along with the search volume and level of advertiser competition.
This feature is extremely useful to anyone wanting to advertise online. It also helps with search engine optimization by showing you the keywords that have the most hits and what the competition is on those keywords.
The domain research tool gives advertisers an overview of a site's advertisements, PPC keywords, SEO keywords, site keywords, both PPC and organic competitors, mentions on Facebook and Twitter, and Whois data. This information can also be searched for any other site that you are interested in finding out more information about.
This feature helps advertisers see what part of their site needs improvement and breaks up advertisements and keywords into search volume, average rank, cost per click and dates they were seen. It can also help with finding out who is your real competition and just how much of a competition they are.
iSpionage's keyword monitor allows advertisers to create projects that monitor your keywords. You can also send and manage alerts on those keywords with a project dashboard feature. The program also offers a page tutorial to help you get the maximum use out of the software tools.
Using the same keyword and domain research tools, iSpionage allows you to build a PPC campaign using a keyword cleanup tool and keyword grouping. Once you have selected your keywords you can then create ad groups, grouping those keywords into ad groups. You can export these choices to Microsoft Excel or to the campaign builder.
In order to double check that no two groups contain the same keyword, iSpionage provides a keyword tool in which you can enter two lists of keywords and check for unique and overlapped keywords. The boxes in which to list the keywords and that provide the results are clearly labeled and color-coded.
The keyword tool also provides generation of long tail keywords, combining the various keywords you have listed. It also shows you the broad, phrase and exact match combinations, depending on what you are seeking.
iSpionage also has an API, which allows you to list specific data on your own websites or projects. API functions include obtaining the PPC advertisements for all competitors on a specified keyword, the PPC advertisements for a specific competitor, the PPC competitors for the specified keyword, the 12 month estimated PPC budget for the specified publisher, the 12 month estimated click volume data for the specified publisher, the publisher's landing pages, the PPC keywords for a specific competitor, and the related keywords for a specific keyword.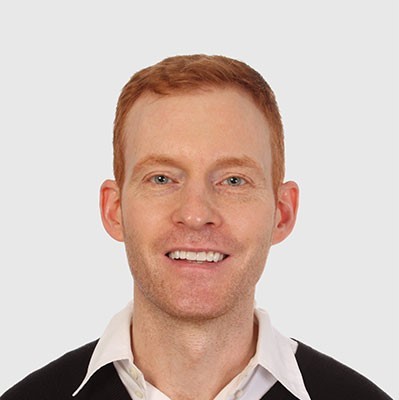 Need Google Ads Management Help?
Free Google Ads account review for
qualified clients
Most clients work directly with the founder
Almost 20 years experience
The software program includes clear account functions so you can easily change different aspects of your account. It also has six video tutorials, a PowerPoint presentation on six rules to PPC success and a higher ROI, and blog tutorials to guide you through the various tools and features of the program.
Overall, iSpionage is very easy to use and while it does take some time to initially go through all the tools and learn how to properly take advantage of them through the tutorials, it is worth it.
It is a great tool for anyone managing pay per click campaigns or thinking about marketing online. Because it is easy to use, it means it can be a useful tool for those just starting out with pay per click advertising.
The program is also very flexible and allows advertisers to delete keywords and add more keywords without fear of going over your subscription limit. Best of all it is easy on the eye, so it is fun to use for most pay per click nerds and most features are clearly labeled. There are also various ways of quickly obtaining the same data, for example you can easily see lists of relevant keywords or latest advertisements in compact lists.
iSpionage offers three subscription levels – a $49 per month entry level, $59 per month package or $79 per month level, which provides landing page intelligence and related keywords information. From navigating the subscription level with all the tools, Webrageous recommends going with one of the second two levels.
You can find out more about the product at ispionage.com.
For more information on the iSpionage program, have a look at this article on how you can apply the software package to your pay per click campaigns.
If you're looking for help with your Pay Per Click Advertising, we can help. Here at Webrageous, we work with companies of all sizes, so whether you're a large corporation or a small business we'll build a custom marketing plan for you in Google Ad Words. We are invaluable to our clients when it comes to digital marketers that can actually get results. If you're looking to gain market share, grow, and finally outpace your top competitors, then Webrageous can help.