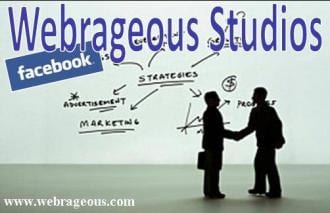 Facebook is one of the fastest growing sites online and it's showing no signs of slowing down. Interestingly enough, the 35 – 54 demographic of its huge following is the age range growing at the fastest rate, proving that Facebook is no longer a simple social forum where young people spend hours upon hours chatting with their friends after a long, hard day at school. Facebook and its social advertisements is becoming one of the best ways of promoting a business, drawing attention to a campaign, raising money for a worthy cause, or selling products online.

It's for this reason that the business savvy 35 – 54 demographic is at present making extra efforts to catch up fast; to learn about what their children have been plugging into for the past few years. Facebook and its Social Advertisements is an advertiser's dream.

Or is it?
Facebook or Google?
The question is whether Facebook and its army of Social Advertisements has the potential to outrun the advertising power of search engines like Google and the well versed system of PPC Advertising, managed by PPC Management Companies such as Webrageous Studios. Webrageous Studios believes that there are many positive reasons for using Social Advertisements on Facebook as a means of online marketing and it is willing to provide a detailed explanation of what those advantages are.

However, as the highly experienced PPC Management Company that it is, Webrageous Studios has also spent a lot of time carefully analyzing the differences between Social Advertisements on Facebook and PPC Advertising through Google Adwords to have a better understanding of what works better: Facebook or Google?

As a result of these studies, it has concluded that despite Facebook's social pulling power, the more established form of PPC Advertising through Google Adwords, for example, still continues to be the better form of online advertising overall for a number of reasons. Webrageous Studios also believes that, despite its huge growth recently, Facebook Social Advertising does not have the power to take over from the likes of Google Adwords PPC Advertising, for example; at least, not in the near future anyway. This should be a clear indication on what the next step should be for those asking which is better — Facebook or Google?

Allow us to explain why we think that Facebook cannot compete with Google Adwords PPC Advertising by reading our detailed article on the subject found on our website. This could settle the score on whether Facebook or Google is the better choice.