Optimizing landing page conversions is an ongoing process for any good advertiser. It is also one of the most critical metrics that you can focus on to foster successful PPC campaigns. While the year is winding down, now is the best time to start gearing up your advertising strategies to ensure that you attract high-quality leads and gain new business in 2023. If your current landing pages are not converting as well as you need them to convert, consider adding one of these fresh tactics for improving landing page conversion in the coming year. Read on to learn more about five expert-tested ways that you can boost landing page conversions.
1. Use High-Quality Images to Catch Attention
Images are compelling components of many excellent landing pages. They can pack a large amount of meaning into a relatively small space. For companies with tangible products, images of those products help prospective buyers imagine the product and envision exactly what they're buying. Even for companies that provide more abstract value, such as legal or insurance service providers, images can help communicate the value of the services more concretely.
It's not just the presence of images that matters, but the quality of those images. Many companies find that using high-quality, custom images is the best way to use images to boost landing page conversions. One marketing optimization firm found that they were able to boost sign-ups for a free consultation by 35% when they featured an image of their founder on a landing page rather than a stock photo of another person. If you're currently using generic stock photos on your landing pages and aren't seeing the conversion rate you want, consider investing in upgrading your images to give your pages a more modern, professional look and feel.
2. Offer Social Proof
From recognizable company logos to glowing testimonials, your happy customers are one of the most convincing pieces of evidence in your marketing arsenal. Featuring customer quotes, leveraging recognizable logos, and sharing success stories on your landing pages all indicate to prospects that your product and services are desirable. They also lend your brand more legitimacy, making prospective customers more comfortable with spending their time and resources on your business.
Even simply indicating that many other consumers follow your business on social media, have downloaded your assets, or have signed up for your services can be an effective way to stir up interest. Kissmetrics reports that one media company was able to increase conversions seven times over when they added a call to "join X others" to their landing page.
3. Provide a Personal Touch with Live Chat
Prospects often have questions that they need to find answers to before they're ready to invest significant time or money with your business. They also want to know that there's a real person behind your brand that can help guide them to the right purchasing decision. Last year, customer service platform Zendesk found that live chat provided a higher rate of customer satisfaction than any other customer support channel.
Live customer assistance plugins such as UserVoice or Intercom can give you a low-friction way to engage with prospects and answer their questions before they convert. These tools can also be a useful way to gather feedback on the overall quality of information you're presenting on your landing pages. For example, if visitors often ask the same question about pricing over and over again via live chat, it might be worthwhile to include that information on your landing page upfront.
4. 

Reduce Sign-up Friction

Whether you're asking for people to create an account to start a free trial, or  to provide contact info to download a whitepaper, you're often also asking them to spend time filling out a form. The more time and energy it takes to get to the end of that form, the more likely they are to abandon the page. By analyzing the performance of over 40,000 landing pages, Hubspot discovered that advertisers are able to double their conversion rate by reducing the number of fields on a landing page from four to three.

While it can be tempting to try to gather as much information as possible from each conversion, your business is likely better off with a little less information but many more leads. Perform an audit of your existing landing page forms and determine what pieces of information are critical for each interaction. Limit the number of fields you require to only what's necessary to streamline sign-ups and boost landing page conversions.
5. Give Your Audience CTA Tunnel-Vision
Just as they can be enticing to try to pull as much information as possible from visitors with long sign-up forms, many advertisers fall into the trap of offering their audience too many opportunities to take action on a single page. If your landing page features multiple calls to action (CTAs), then the chances of your audience actually converting are likely much lower than if each landing page had only one. Research studies show that buyers are more likely to make a purchase (and be satisfied with their decision) when they have fewer options to choose from.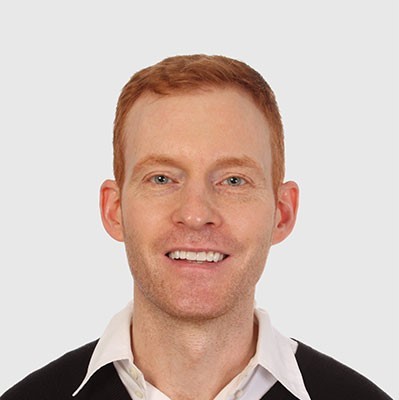 Need Google Ads Management Help?
Free Google Ads account review for
qualified clients
Most clients work directly with the founder
Almost 20 years experience
Links to additional web pages, secondary CTAs, and content that isn't relevant to your primary call to action don't belong on high-converting landing pages. To make sure that your landing page is funneling visitors towards your goal conversion (and nowhere else), eliminate as many opportunities for distraction as possible.
Boost Landing Page Conversions in 2023 with Webrageous
Landing page conversions are only one part of the equation when it comes to creating successful PPC campaigns. Webrageous' team of expert PPC managers can help you determine a strategy that combines killer landing pages with the right keywords and bidding strategies to ensure optimal performance. Contact our team today to learn what you can do now to prepare your PPC strategy for the new year.
Image Source: Pixabay