There's an often quoted saying in the advertising world, coined by John Wanamaker, a famed early 20th-century advertising tycoon: "I know that half my ad dollars are wasted, I just don't know which half." Wanamaker's words still ring true for Google Ads advertisers today. Developing high-converting Google Ads campaigns can seem like guesswork, and sometimes advertisers can feel like there's no guarantee that their ads will perform well until after the fact.
Unfortunately, there's no magic button on AdWords to optimize your ads and boost your conversion rate overnight. Nevertheless, improving conversion rates is a priority for many search marketers. And while there's no secret formula to that will guarantee a high conversion rate, improving ad performance can often be achieved with A/B testing practices that follow the simple rule of "always be testing." If you can commit to making A/B testing a regular part of your Google Ads campaign management, you'll be rewarded with better CTR and conversion rates.
Why A/B Testing is Important
It can be hard to know how your audience will respond to your brand before you serve them any ads, and what you think will work best might not actually give you the best results when your ads are in action. Only about 22% of companies are satisfied with their conversion rate, meaning that nearly 3 out of every 4 marketer's PPC campaigns are regularly failing to resonate with their audience. Fortunately, the digital nature of PPC ads gives marketers the ability to tweak and test new versions of their ads in an instant, and to run different versions of their ad simultaneously. By serving different ad variations to segments of your customers, you can find out which variations your prospects will respond to, and you can hone your message and presentation to better fit with their needs and expectations.
Oftentimes advertisers are obligated to make decisions about their Google Ads campaigns without having a strong foundation of evidence to support those decisions. What color should your "Download" button be? How do you select search ad copy that will garner the highest CTR? Every aspect of your campaigns has a wide range of variations from which you must make a selection. A/B testing allows you to make decisions about your PPC campaigns based on data gathered from real reactions from your prospective customers. When the results of A/B tests control the flow of your ad campaigns, you'll be able to make better decisions based on the data you've collected, rather than subjective feelings and opinions.
How A/B Testing Can Improve Google Ads Campaigns
A/B tests can improve your CTR and conversion rate significantly, and savvy companies are wising up to the benefits  Both large and small companies can benefit from A/B testing; for example Google ran 7,000 A/B tests in 2011. It should come as no surprise that companies that are serious about advertising invest heavily in A/B testing. By leveraging A/B testing strategies to gain better insight into the preferences of your audience, you can hone in what converts best, from ad copy and messaging to landing page layout and design.
Well-tested campaigns can lead to measurably better advertising initiatives than their un-tested counterparts. In one instance, SAP was able to boost their conversion rate by over 32% by changing the color of their CTA button. Businesses with over 40 landing pages converted up to 12 times more leads than those with only 1-5 landing pages, and that's no coincidence — testing multiple variations of your advertising and marketing materials allows you to see what works best and invest more of your ad spend in materials with a proven track record.
A Good Testing Strategy is a Continuous One
A common mistake made by novice search marketers is that they treat A/B testing as a one-time event. They run tests briefly, take a look at their results, then run their campaigns indefinitely based on those assumptions. But testing once isn't enough. High-performing PPC campaigns are those that are carefully and actively managed. Consequently, A/B tests must evolve with your campaigns. And even if your campaigns are doing well right now, constantly testing and experimenting with your ad campaigns can keep you ahead of the curve in the long run.
Another important aspect of A/B testing is to make sure you let your tests run long enough. If you run A/B tests for a day or two and make assumptions based off the results of those flash-in-the-pan tests, you aren't likely to see a big difference in your conversion rate. You need a larger data set to really understand which advertising materials perform the best. Marketing experts suggest running A/B tests for at least a week to ensure that you have enough information to make informed decisions about your campaigns. Your ideal test runtime may vary but, as a general rule, the longer you're able to run tests, the better results you'll see.
Always Be Testing with Webrageous for Better Google Ads Conversion
As the Google Ads advertising field gets more and more competitive, marketers are developing more sophisticated strategies than ever to stay ahead. 85% of search marketing professionals focused on improving their conversion rate with A/B testing this year. If you're not using it as a tool to improve your campaigns you're not being competitive enough.
Managing high-performing Google Ads campaigns and effective A/B testing strategies can be time and resource-intensive. Here at Webrageous we have a dedicated team of Google Ads campaign managers who can identify and manage your highest-converting AdWords materials to help you improve your conversion rate. Contact us today so we can help you achieve better results from your PPC campaigns.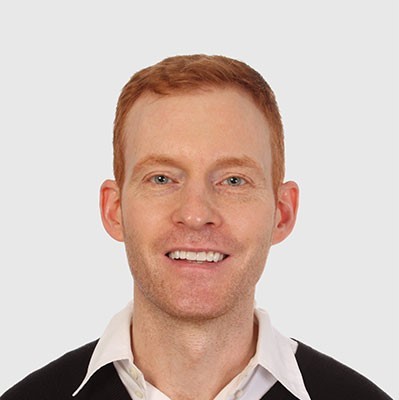 Need Google Ads Management Help?
Free Google Ads account review for
qualified clients
Most clients work directly with the founder
Almost 20 years experience