A few weeks ago, Google released a brand new version of the AdWords Editor interface (version 11.4), and along with it some new features that will make the life of AdWords users easier.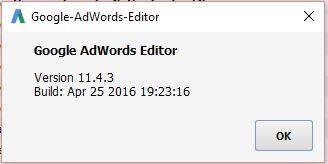 New "Add campaign button"
One very interesting new feature is that you can now create a new campaign faster, with a drop down menu added on the "add campaign" button that allows you to select straight away the type of campaign you want to create: search, display, shopping or video. Please note however than when you create a new campaign this way, some default settings are applied (example: language targeting is set to "all" for shopping campaigns), so make sure to double check the settings so you don't have any bad surprise.
You can now create display mobile app installs directly from AdWords Editor too.

New section for Ad extensions
But the main changes have been applied to the extensions. First, ads and ad extensions are now separated in different sections in AdWords Editor, which brings more clarity in the menus.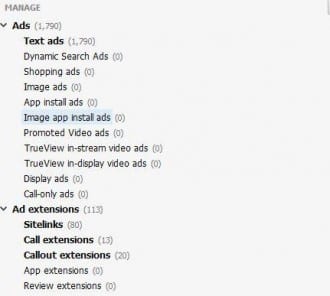 App extensions
Along with that, and it is probably the new feature that AdWords users will love the most, it is now finally possible to create and edit app extensions and review extensions in AdWords Editor, as they are now both available from the Shared Library.
Frequency capping
Last but not least, it is now possible to set up frequency capping through AdWords Editor, which allows you to limit the number of times a same person will see your ad on the display network. The frequency capping option is located in the campaign settings under the enhanced CPC setting.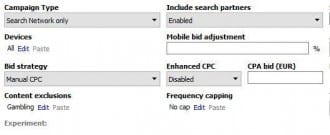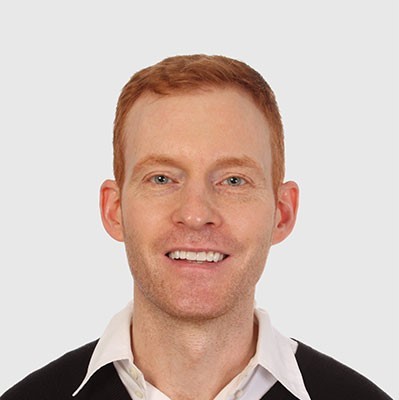 Need Google Ads Management Help?
Free Google Ads account review for
qualified clients
Most clients work directly with the founder
Almost 20 years experience