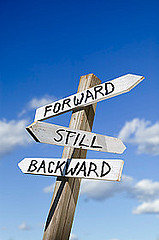 The Top Ten New Year Resolutions of a PPC Manager
Having scoured the Internet, talked with friends and family, listened to the TV and Radio in the lead up to the New Year and listened to what our hearts have had to tell us about our own pasts, Webrageous Studios has compiled the following list of the most popular New Year Resolutions in the USA to date:
Spend more time with loved ones and special friends
Exercise more
Lose weight
Give up smoking
Have fun
Drink less alcohol
Pay off debts
Learn a new skill
Be helpful
Be organized
After careful consideration and research, it seems that the average American is constantly striving to complete New Year Resolutions in the above areas and constantly failing to do so.
Every year, the average American will make the same declarations and promise to make the same changes in their lives to no effect. 12 months later, they find themselves sat in a bar on a Friday night with wine in one hand and cigarette in the other, still unable to fit into those sleek black trousers and with an overdraft that's about to eat them.
Why is that?
Why is it that we make these resolutions and yet never see them through?
A good Christmas joke that could go into the cracker for next year's turkey dinner could be, "What's the difference between a Webrageous Studios PPC Manager and the average American?"
The answer… "Only one of them completes achieves their goals every time."
Ok. Perhaps it's not a very funny joke. It's not really our job to be funny.
However, just for a laugh (because AdWords Account Managers do have senses of humor, although many people don't seem to realize that) let's imagine that our Managers don't ever keep their promises and that every New Year they set the same resolutions as the year before.
What would this resolution list, that is never resolved, look like? It would look something like this:
Spend more time with loved ones and special friends
PPC Managers should always maintain an eye on the importance of social networking for extra marketing clout and understand that it is important to "Like" those Facebook Pages and respond to "Friend Requests" without delay.

Exercise more
PPC Managers should really do those important finger exercises to maintain a fully functioning index finger that clicks the buttons of a mouse with speed and dexterity.
Lose weight
PPC Managers need to learn to say goodbye to those beloved long tail keywords that are just weighing their campaigns down. Weight can be harder to shift the longer that it's left there, didn't you know?
Give up smoking
Account Managers need to avoid steaming at the ears when dealing with the complexities of a Google AdWords Campaign. Too much carbon monoxide is not good for the heart.
Have fun
PPC Managers need to show their funny side. Share a few of those jokes about conversions and CTRs at the wife's dinner parties. Her friends from yoga will appreciate the subtle humor in your one-liners… just you wait and see!
Drink less alcohol
In truth, the trust account Manager never needs to worry about drinking too much alcohol. There's never enough time away from the computer to socialize, drink and have fun anyway. BUT… our Account  Managers do need to cut down on the coffee, for sure. 10 large mugs of freshly ground hard stuff every day before lunch is a definite addiction that really needs to be dealt with immediately.
Pay off debts
PPC Managers need to keep close eyes on those budgets. If you still don't know how to bid right, those debts are going to rise. Talk to the professionals if you're worried. Talk to Webrageous.
Learn a new skill
Account Managers have instant access to all the wonderfully new Google PPC Tools as they are developed and made available. Why not try your hand at Google Ad Sitelinks this year? Or maybe even Google Remarketing?
Be helpful
PPC Managers need to explain to those poor, misguided Web Designers just what it means to create a website that attracts a customer and makes them convert. Help them to realize that tons and tons of Flash is going to be the best way to put a perfectly healthy company into bankruptcy overnight. Share the knowledge with the less fortunate.
Be organized
PPC Account Managers must get their Google Readers open, their Google AdWords Managers in tip top shape and their Google Analytics data findings in neatly labeled folders so that everything can be managed in peace and harmony. If you still can't find the accounts for 2005, then you know you've got issues!
Have you made your list of New Year Resolutions yet?