The Bread and Butter Basics of Pay Per Click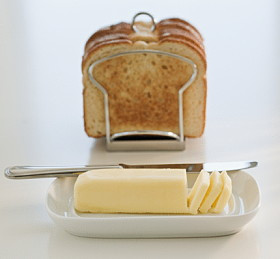 Maybe you want to know how to improve your Pay Per Click conversions, maybe you want to find out whether Google Location Ad Extensions would be better for your company than Google Product Ad Extensions or maybe you simply need to know what Pay Per Click actually is?
The problem with much of the information on the Internet surrounding Pay Per Click is that the information tends to be highly technical, very detailed and designed for people who already have a good, basic knowledge of Pay Per Click in the first place.
What if you don't have a good, basic knowledge of Pay Per Click but you want to start advertising? Where do you go? Who do you ask?
The answer is always going to be the same… Webrageous Studios!
Keep reading if your knowledge of Pay Per Click is very basic and almost non-existent, but you believe that it might be a future marketing direction for you and your company to take. Webrageous Studios will cover all the basic topics about Pay Per Click that you might have questions about and we will do so in a very simple, non-technological way.
Read on and Pay Per Click will seem far less confusing. It will soon appear as simple as tea and toast for breakfast in the morning…
1. What is the difference between Pay Per Click via Google AdWords and Organic Search Listings?
This question comes up quite frequently amongst novices of Pay Per Click. Quite simply, the Organic Search Listings are simply that. They are listings, automatically generated by the Google Bots which scan meta information from thousands of websites across the Internet in seconds. They are not advertisements and nobody is paying Google to have these pages listed on the SERP.
When you generate an advertisement through Pay Per Click, you pay for that advertisement, write the advertisement text that is used and Google displays your advertisement either in the top three spaces above the Google Organic Listings or within the right hand column.
The other information listed on the SERP is found by Google at random. Pay Per Click is not random. It is managed, deliberate and specific. Organic Listings are less controlled by advertisers because they are not paying for the privilege and Google has much more influence over what is shown.
2. Why do people pay for Pay Per Click, via networks such as Google AdWords, if they can get listed on the Google Search for free?
Another huge question that many people ask is why anyone pays for Google to list their advertisements through Pay Per Click if other websites are selected and displayed for free as part of the Organic Listings.
The answer is simple. It can take years to get to the top of the Google SERP through Organic Listings and a matter of minutes via Pay Per Click. You can pay enough to be featured in whatever position on the SERP you want to be in and you do not have that control with the Organic Listings.
If you want to show up at the top of the Google Search Listings every time and stay ahead of your competition, then you need to choose Pay Per Click.
3. What role does Search Engine Optimization (SEO) play in Pay Per Click?
SEO needs to be superb if you want to feature high up in the Organic Listings. If your SEO is top-notch, Google will pick your site up automatically and keep you in the top spot over time too.
If Pay Per Click is what you want to focus on, SEO is not necessarily all that important. It is much more important to optimize your actual Pay Per Click Campaign: make advertisement text relevant, select keywords well and bid cleverly on those keywords when the time comes.
SEO does help to support everything you do within Pay Per Click, but it doesn't really affect how successful Pay Per Click is for developing more business and more conversions because advertisements are listed based on the amount that the advertiser is willing to pay and how well their advertisement matches the content of their site (in a very basic description of the process, of course).
4. What is a Conversion?
If you read the Pay Per Click article on Conversions provided by Webrageous Studios it will explain everything you need to know about conversions and what they are in detail and without confusing technical terminology.
They are the backbone and focus of all Pay Per Click campaigns and so study into what they are is essential.
More Pay Per Click Basics
Many people will probably still have very basic questions to ask about Pay Per Click. If you are one of those people, please do contact Webrageous Studios without delay. We will be able to make those Pay Per Click grey areas incredibly clear and easy to understand.