Imagine the following:
You are one of dozens of divorce law firms in Reno, Nevada, and one of about 100,000 search results on Google when an internet user, looking for divorce law support, searches for some information on the Internet.
How can you possibly hope to be selected by that internet user and then the next internet user and then the internet user after that too, unless you have been working on the paid search branding of your divorce law firm in order to give your business that special edge?
The answer is that you have NO hope. You cannot be guaranteed interest from internet users on a regular basis unless you are working on branding your company through PPC.
Take a look at Webrageous Studios' tips for paid search branding below and begin making you divorce law firm the one that is uttered first on everybody's lips when the subject of divorce is brought up at the dinner table amongst friends.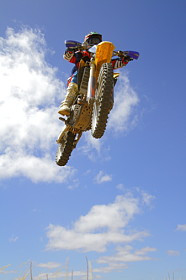 If you've got it, flaunt it!
Brand names are made household names through word-of-mouth and recommendations as well as other things. Therefore, look at what your divorce law firm can already brag about. Find customer reviews or positive comments placed on your website that you can highlight and use in all forms of marketing to make your divorce law firm stand out from the rest and brand your company name with more success.
If you haven't got it to flaunt, go out and find it!
Perhaps you don't have customer reviews or positive comments to utilize or highlight in your branding campaign. However, maybe you can find comments about your divorce law firm via other means including questionnaires or other blogs and websites that mention your company? Maybe your divorce law firm has qualifications or has received recognized awards from reputable sources that you can highlight on your website and in your PPC Advertising Campaign?

Brand your divorce law company by citing a name
It is important to personalize your PPC Campaign when focusing on branding. People are more likely to begin using your company name in conversation if you actually quote. For example, quote a past client saying, "I felt so supported during my divorce by COMPANY X that I will always recommend their services to anyone who might have to go through the unfortunate process that I found myself going through last year," says Janet Bloggs, divorced working mother of two. Mentioning Janet's name makes your divorce law firm more credible.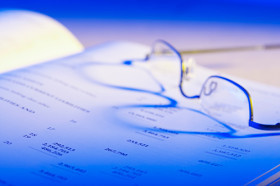 Research well
Don't print any comments in your campaign to begin building your brand and setting your divorce company apart from the rest unless you know that you definitely have permission to print. Once you know that what you have to quote can be used freely, start using these personalized comments in your advertisement text.
Brand your divorce law firm as a specialist firm
Brands are created and company names become household names once an audience has been found. Brand yourself as
the divorce law firm that supports women through divorce
the divorce law firm that specializes in divorces which include children
the divorce law firm that specializes in the settlement of money and assets.
In this way, your PPC Branding Campaign can help your divorce law firm to be known as the firm to contact when in need of… "such and such." Your firm will develop a specific talent and purpose.
When people want cheap, fast food, they go to "MacDonalds,"
When they want to search for information they go to "Google"
When they want a divorce lawyer that specializes in uncontested divorce, for example, they will go to… "COMPANY X"… if you work on your PPC Branding carefully.
If you can create an effective PPC Branding Campaign and get people talking and knowing about your divorce law firm, then internet users will search for you using your company name.
Once this happens, writing advertisement text and creating online content for your website will be so much easier and more effective because your brand name will set you apart from the rest of the divorce law companies and can be used directly in all marketing text so that finding you amongst 100,000 others is as easy as pie.