Love it or hate it, Google Ads advertising is a continuously changing landscape. Ads that converted well last month might flop this month, and it isn't uncommon for previously successful campaigns to start to degrade as time goes on. Active maintenance is your best bet against poor Google Ads performance. If your Google Ads campaigns have stopped getting results, there are several strategies you can use to boost your conversion rate and revitalize your campaigns.
Strengthen Your CTAs
A common problem with underperforming ads is that they don't include a strong call to action. Make sure that your CTA is strong, clear and specific. Getting specific with your CTAs is can make a huge difference; ad viewers are used to seeing (and ignoring) the same generic ads over and over again, so your ads must provide something unique to get attention.
For example, simple CTAs such as "Click Here" and "Download" are short and concise, but they don't compel readers to take action. The best CTAs help the reader understand what they're getting when they click. "Download Free Whitepaper" or "Sign Up Now" are examples of stronger CTAs that that will resonate with readers.
Test New Ad Copy Regularly
Even ad copy that once performed well can lose its luster over time. It's a good idea to keep testing new ads continuously, even if your existing ads are performing well. Studies have shown that companies with many different landing page versions generate up to 12 times more leads than their competitors with only a few landing pages. The reason? More personalized landing pages have greater appeal to viewers across a wide audience, and allow businesses to test many different messages to find the ones that work the best.
To capture this high conversion rate, try diversifying your ad copy and testing new versions on a regular basis. You'll be able to target your campaigns for a wider audience, and get a better idea of what messaging works best overall.
Run or Optimize Your Mobile Google Ads Campaigns
In the past, we've advocated for mobile Google Ads campaigns as an effective way to get the best performance out of your Google Ads spend. As mobile devices take up a larger market share and buyers make the shift from desktop to mobile browsing, it's more important than ever to activate and optimize your mobile Google Ads campaigns. If your Google Ads campaigns are starting to lag, turning on mobile can help you reach a larger audience and connect with prospects that you might have been missing out on.
If you are already running mobile Google Ads campaigns and aren't seeing the results you want, you might want to check to make sure that your campaigns are optimized for mobile performance. From writing mobile-specific ad copy to leveraging mobile ad extensions for better conversion rates, learning the nuances of mobile PPC management ensures that your campaigns yield the best results possible.
Adjust Your Keyword Match Strategy
Broad keyword match can be a great tool for reaching a wide audience, but that wide audience can also encompass viewers who aren't a good fit for your business. If you're relying heavily on broad keyword match but don't have a high CTR, explore other keyword match options to help you hone in on a more precise audience.
Using broad keyword modifier match and leveraging negative keyword lists are two ways to make broad keyword match campaigns work more efficiently. These keyword match methods help your ads reach a more tailored set of viewers. As a result, you'll waste less of your ad spend on viewers that aren't interested in your business at all.
Optimize Your Ad Positions
Research has shown that the drop-off between the top three ad positions on Google AdWords is significant. In many cases, the conversion rate below the third position can drop to nearly 0%. If you're not monitoring your average ad ranking closely, you might be paying for ad positions that don't get any play. Because the performance of lower ranking spots can be dramatically less than the performance of top spots, ensuring that your average ad position stays in the top three positions is critical to having a high CTR.
Make sure that you adjust your bids to keep your ads in the highest positions possible, without overreaching your budget. Finding a balance between the right price point and the right amount of exposure can take some practice, but it pays off in the long run.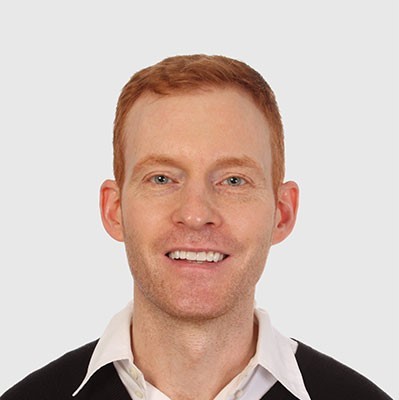 Need Google Ads Management Help?
Free Google Ads account review for
qualified clients
Most clients work directly with the founder
Almost 20 years experience
Review Google SEO Updates
Algorithm updates from Google can have a huge impact on the performance of your AdWords campaigns. Keeping up with Google's near-constant updates to how their algorithm measures the overall quality of web pages can be a frustrating challenge when it comes to perfecting your SEO strategy, but it can also influence PPC ad campaigns since those algorithm changes can affect your Quality Score.
If you've experienced a sudden drop in PPC performance and a decrease in SEO ranking, it might be worthwhile to check to see if you've missed a recent Google update and adjust your SEO and PPC strategies accordingly. As a general rule, keeping tabs on what changes Google is making to their search network can help you stay ahead of the game.
Partner with Webrageous to Keep Google Ads Campaigns Active and Stay Ahead
Ultimately, strong, healthy PPC campaigns require regular maintenance to keep them performing at their peak. By keeping a watchful eye on your campaigns, you'll be able to learn the signs of a lagging campaign and make adjustments to bring your conversion rates back up to the levels you want.
The Google Ads management experts at Webrageous have years of experience working with successful PPC campaigns. We dedicate time and resources to our clients campaigns to give them great advertising results without having to spend hours managing their own campaigns. If you're still stumped on how you can jumpstart your Google Ads campaigns, call us for a consultation — we can show you how our PPC campaign management services can help you achieve optimal results for your advertising efforts.