If you're not currently seeing the results you want from your Google Ads campaigns, or are ready to take your digital advertising efforts to the next level, mobile Google Ads is an important step in growing your business' online presence.  With over half of all search traffic coming from mobile devices, running mobile ads is rapidly becoming an essential component of successful digital advertising campaigns. Here at Webrageous, our clients have had immense success running mobile PPC campaigns, especially in industries for which the desktop PPC space is plagued by expensive CPCs and high competition for the best ad placement.
Advertiser Beware: Avoiding Common Mobile Google Ads Mistakes
Unfortunately, running successful mobile PPC campaigns isn't as simple as turning on mobile for your existing desktop PPC campaigns. Mobile advertising is a whole different ballgame from traditional desktop advertising, and the best mobile PPC campaigns are those that capitalize on the unique advantages of the mobile space while accounting for its potential drawbacks. If you treat your mobile campaigns as just another branch of your desktop campaigns, you will most likely see poor results. But by taking a few steps to optimize your mobile PPC campaigns, you can see great returns on your mobile ad spend. Here are four common mistakes that advertisers often make when advertising on mobile, and how you can avoid them yourself.
Mistake #1: You Haven't Written Mobile-Specific Ad Copy
While the character limits of mobile and desktop ads are technically the same, the way ads are displayed on each platform can impact the overall performance of your ad copy. Since mobile screens are smaller, your message on mobile platforms needs to be especially clear and to-the-point. It's also important to craft CTAs specifically for mobile platforms.  For example, up to 70% of mobile device users will call a company directly from their device, which is not often an option for desktop and laptop searchers. Since mobile searchers are far more likely to make phone calls to your company when they're browsing from their mobile device, well-written mobile ad copy often includes a phone call-oriented CTA. You can also combine pithy, relevant messaging with corresponding ad extensions such as the click-to-call extension to give your ad copy a bigger boost.
Mistake #2: You Direct Mobile Searchers to Desktop Landing Pages
As with ad copy, desktop landing pages are often customized to work best on larger screens. Unfortunately, the same elements that make for a high-converting landing page on desktop can kill its performance on mobile, as those large landing pages often look awful or load slowly on mobile. To make sure that your mobile viewers convert once they hit your landing page, make sure to optimize your mobile landing page for their screen size and capabilities — that means no Flash, no slow-loading images, and no tiny text.
Mobile landing pages should be short, sweet and straightforward. Keep text and images to a minimum to help viewers hone in on your core message and CTA. Above all, mobile landing pages should be thumb-friendly;  minimal input fields and large, easy-to-press buttons and links work great. We've found that a single, easy-to-act on CTA, such as pressing a large "Call Us Now" button, is the best way to ensure that mobile viewers convert.
Mistake #3: You Aren't Taking Advantage of Mobile Ad Extensions
Ad extensions are a simple, easy and cost-effective way to drastically improve the performance of your mobile ad campaigns. These simple plugins add user-friendly functionality to your ads, and there are a wide variety of extensions available to achieve different purposes. For instance, you can add a Google Maps link to help customers find directions to your storefront. One in three searches on Google is local, and with as many as 78% of local mobile searches ending in a purchase, giving searchers the ability to find your store or office can garner great results. Another effective ad extension adds a "Call Now" button and your phone number to your ads, making it easy for mobile users to make calls directly to your business. No matter which ad extensions you use, they can help you make the most effective use of your advertising space and get the best returns possible from your mobile PPC campaigns.
Google is actively encouraging mobile advertisers to use ad extensions in their mobile ads. As a results, using ad extensions can also give your Quality Score a boost. This means that, in addition to providing great functionality to your ads, utilizing ad extensions can be an effective means of improving your ad placement and lowering your CPC on mobile.
Mistake #4: Your Analytics Aren't Mobile-Focused
So you've got your mobile PPC campaigns up and running. But are you sure you're measuring your results correctly? User behavior on mobile often differs from desktop browsing habits, and as a result mobile ads tend to perform somewhat differently than their desktop counterparts. For instance, studies have shown that the mobile CTR rate drops off 45% faster in lower positions than on desktop. If you're used to thinking that lower ad positions are "good enough" on desktop, you'll be putting yourself at a huge disadvantage when you venture into mobile PPC.
You can get better insight into the performance of your mobile ads by tracking them correctly. We recommend you always segment out your mobile and desktop campaigns in Google Analytics so you can understand your mobile ads performance more accurately. Taking into account mobile-focused metrics that matter to your business — such as phone call conversions — is another significant part of developing good mobile analytics practices. Learning how to measure and react to your mobile campaigns' performance takes time and knowledge.
Get Expert Mobile PPC Campaign Management
A PPC strategy that doesn't include mobile ads is an incomplete one. Make sure that your strategy is strong and successful by implementing mobile ads. Webrageous has years of experience developing effective paid search marketing strategies and has been helping companies optimize their mobile PPC campaigns since mobile first became available to advertisers. Contact us today and learn more about how Webrageous can help you develop your PPC strategy to get the best results for your organization.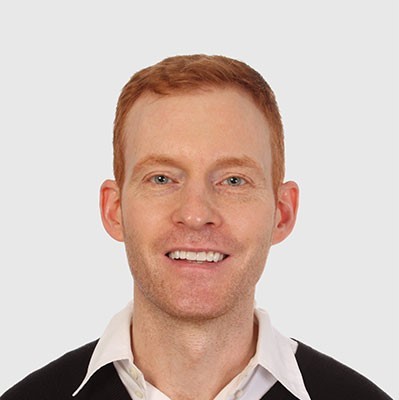 Need Google Ads Management Help?
Free Google Ads account review for
qualified clients
Most clients work directly with the founder
Almost 20 years experience