With smartphones becoming more and more pervasive in many people's lives, consumers often look for ways to get in touch with the businesses they're interested in as quickly as possible. Studies indicate that when given the option to call, up to 70% of searchers on mobile devices will call a business directly from their phone. Earlier this year Google launched the option to run call only PPC campaigns with Adwords. This highly specific ad type provides businesses with a way to encourage direct interactions with customers. If your business' ultimate objective for your Google Ads is getting prospective customers and clients to call you, then call only ad campaigns can help you connect with customers more effectively.  However, these ad types require some special considerations in order to perform at their peak. If you're considering launching a call only campaign, here's what you need to know to make sure your Google Ads performance meets its potential and keeps your phone ringing regularly. One simple tip we've discovered recently here at Webrageous where we Google Ads for many large accounts: just turn off search partners and see if your results improve!
The Challenges and Benefits of Call Only Campaigns
Unlike traditional text-based PPC ads, call only ads feature your phone number, a business description and a prominent "call now" button. They're formatted to work best on mobile devices and are a great option for businesses who value phone calls over website clicks. Call only campaigns can be a great asset to your mobile PPC campaigns — one study by Invoca showed that ads that featured prominent phone numbers had a 250% increase to their average click/call rate.
One highly unfortunate policy is advertisers being charged if someone clicks on the ad but then is presented with the confirmation that they really want to call that advertiser. If the user abandons at this point and never initiates to call the advertiser is still charged! This is grossly unfair in my opinion. Even still, click to call still works great.
Click to call seems to work best when people really want to call and talk to a live person. For example, our personal injury attorneys do extremely well. Imagine you have had a car accident. You don't want to fill out a contact form on your tiny mobile screen when you are waiting for the police on the side of the highway after someone just rear-ended you. You just want to talk to an attorney. The cost per lead for personal injury attorneys is fabulous with click to call. It wasn't working quite as well for one of our clients were it's a much more visual service. Without seeing some types of products or services you just won't be able to convert callers successfully.
Unfortunately, call only campaigns aren't always quite the magic bullet they might seem to be. After switching to call only campaigns, you're likely to notice a higher CPC than you paid with simple text ads. They can also have a lower CTR rate, as they don't emphasize site visits as much as their traditional alternatives. However, despite these challenges, a well-managed call only PPC campaign can garner great results for your business in ways that count. Follow these best practices for creating call only campaigns that can help you boost your CTR without running your PPC budget into the ground.
Best Practices for Call Only Google Ads Campaigns that Convert
1. Don't Rely On Broad Match Keywords
To get the most out of your call only campaigns, you need to be sure that your ads are reaching highly qualified viewers. Broad match keywords can be a great tool for casting a wide advertising net, but they don't work as well when you want to hone in on your best prospects. Broad match modifier, exact match, and phrase match keywords can bring much better results for call only campaigns. We've also found that carefully cultivating a list of negative keywords based on research can help you cut the fat and ensure that your ads aren't served in the wrong context. As a result, you can be sure that your ads are reaching a qualified audience that is more likely to convert.
2. Run Call Only Ads During Business Hours
If your CTA involves a phone call to your office and you aren't there to pick up the phone when prospects do call, your ad campaigns will be for nothing. Since call only ads are inherently time-dependent, it's important that prospects see your ads when you're ready to speak with them. Adwords lets you select ranges of time when you want your ads to run, so you can make sure that your ads are served during business hours. That way when those calls come in, you'll ready to answer them. You can also set up call forwarding with Adwords to make sure that callers can reach you easily whether you're on the go or in the office.
3. Track Call Length at the Keyword Level

We use callrail.com and have had great success tracking at the keyword level to see which keywords generate longer calls. Usually longer calls indicate better quality calls. Here is an example from a weekly report we sent to one of our bankruptcy attorney clients:

4. Include a Targeted CTA
Including a CTA that is tailored to your target objective can help ensure that prospects take action. For call only campaigns, that means crafting action-oriented CTAs that help inspire searchers to call you, such as "Call Now for Free Consultation," "Free Case Evaluation Call Now," or "We Are Ready to Help — Call Now." With a clear CTA you'll have a better chance of getting great results from your call only campaigns.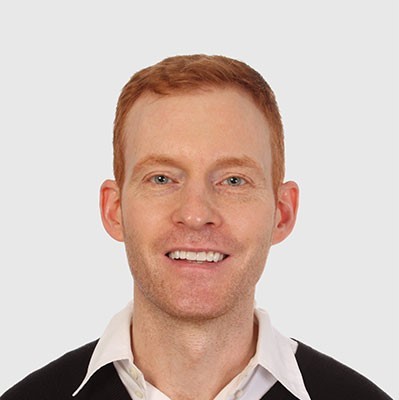 Need Google Ads Management Help?
Free Google Ads account review for
qualified clients
Most clients work directly with the founder
Almost 20 years experience
5. Improve Your Quality Score
One of the potential downsides of call only campaigns is that they can have a high CPC. As with traditional text ads, you can help keep high CPCs at bay by improving your Quality Score. Unfortunately, since your phone number takes up the headline in call only ads, you can't optimize by putting a keyword in the headline. However, you can include keywords in your display URL and description. As an added benefit, improving your Quality Score also helps improve your overall CTR, giving you better results for your campaign efforts. There are a variety of other ways to improve your Quality Score — if you're interested in getting your Quality Score as high as possible, Webrageous' PPC team can help you find and eliminate weaknesses to help you hit your CTR goals.
6. Aim for the Top 2 Positions
It's well established that the higher your ads rank, the better they'll perform. Ads in the first position on Google search results grab up as much as 33% of search traffic, with the performance of each position below that degrading dramatically. This is especially true for mobile ads, where limited screen space means less room to make an impression. With only 1-3 ad spots available for mobile search, we suggest that you make it a priority to get in the top two ad positions.  Aim as high as you can and adjust your bids as needed to be in those positions and get more clicks.
6. Get your Settings Right

It should be easier to get the settings right. There are a few curveballs you need to be aware of.
Don't forget to pause (or not have any) regular ads in a call only campaign. Otherwise the regular ads will show most of the time instead of the call only ads.
In the settings tab make sure the settings look like this:3. Check out your ads tab and make sure things look like this:
Getting the Most Out of Call Only Ad Campaigns
Used correctly, call only PPC campaigns can be a highly effective and profitable tool to add to your advertising arsenal. But without experience, they can be an expensive and time-consuming drain on your resources. Be sure that you're getting the very best results possible from your call only ad campaigns by letting Webrageous manage them for you. Our team has years of experience managing campaigns with Adwords and can navigate the challenging call-only space for you. Call Webrageous today at 855-945-1596 to see how we can bring you the results you want from your digital advertising campaigns.