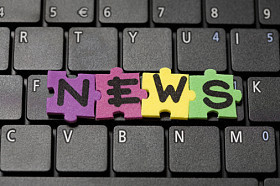 The Google AdWords Quality Score is a feature of Pay Per Click Advertising that everyone is still trying to master and it is doubtful that anyone will ever crack the complete secret of the Google AdWords Pay Per Click Quality Score. The playing field has never really been marked out and the rules have never really been made very clear.
Not that this is a problem at all. The best Pay Per Click Management Companies, including Webrageous Studios, have all learned to live with the complexity of the Google AdWords Quality Score. We have learned to manipulate Pay Per Click Advertising Campaigns in a number of ways to ensure that Quality Score remains high and that CPC stays low for our Pay Per Click Clients as a result.
However, now it seems that Micrsoft AdCenter is also following in the Google AdWords Quality Score footsteps. Pay Per Click Advertisers who are part of the MSN Advertising Network can now get feedback on how their keywords are performing in more detail thanks to the newly developed MSN AdCenter Quality Score Tool.
One of the main differences between the Google AdWords Quality Score and the new Microsoft AdCenter Quality Score is that the Microsoft feature is not supposedly going to affect the way in which the Pay Per Click Advertisements are ranked on the SERP, or so Microsoft has announced. Instead, the Microsoft AdCenter Quality Score is going to be a reflection of how well the Pay Per Click Advertisements are doing in general within the online marketplace.
The Microsoft Quality Score feature will give a range of scores from 1 – 10 and there will be three sub-scores too for analyzing and grading keyword relevance, landing page relevance and landing page user experience. This is just another indication of the fact that Pay Per Click Advertising Campaigns with stunning Pay Per Click Advertisements are nothing without spot-on website design and website optimization.
This is why Webrageous Studios is so good at what it does. It takes its previous experience as a website design company and puts it into play when optimizing the many parts of a Pay Per Click Client's website and online advertising campaign.
Naturally, once the Quality Score feature has been fully launched, all Pay Per Click Advertisers and Pay Per Click Managers will be able to access the data via Microsoft AdCenter's reporting and reporting APIs.
Why is this move by Microsoft AdCenter such an important one? It's yet more proof of the fact that everyone is always playing catch-up to Google AdWords. If you are interested in Pay Per Click Advertising for your business, Google AdWords is the place to look. It is more advanced and far more popular than all the other online advertising networks and Webrageous Studios is a specialist in Google AdWords Pay Per Click Management too.
Contact Webrageous Studios directly and we can go through your online advertising needs together. We will ensure that your Quality Score is high and doing all that it can to provide you with online advertising success from the very beginning.