Whether you have been running AdWords campaigns for a while or you are new to PPC, there's a good chance that at some point you've seen that bright orange "limited by budget" notification on your AdWords dashboard. But what you might not realize is that you can use these budget notifications to your advantage to keep your Google Ads campaigns running smoothly. Here's what you need to know about "limited by budget" campaigns and how you can adjust them to maximize their performance and optimize your ad spend.
What does "Limited by Budget" Mean?
Google AdWords campaigns may receive "limited by budget" designation whenever your budget is lower than Google's recommended budget daily budget for a given set of keywords. This could mean that your budget is too low to serve your ads at all, or that it is too low to serve your ads more than a few times per day. While it's easy to assume that Google is simply trying to convince advertisers to spend more money on advertising, these notifications can be a helpful performance indicator for your campaigns. For instance, if you've set your budget for a campaign to $200 per day and the CPC for one of the most popular keywords in that campaign is $50, you might be maxing out your budget each day after only four clicks. And unless your conversion rate is incredibly high, you probably won't see great results from that campaign.
Optimizing Your "Limited By Budget" Campaigns
You can still run successful campaigns that are technically limited by budget. However, using these built-in notifications can be a useful technique in your advertising toolbox. By using "limited by budget" notifications as indicators of campaigns that need may need some tweaking, you can optimize your ad spend and improve your campaigns overall.
In some cases, the quickest and easiest fix for "limited by budget" campaigns is simply to increase your budget allocation for that campaign. However, most of us don't have an unlimited ad spend, so making the most of our budgets is a priority. Here's how to optimize your campaigns to ensure you're getting great results within your existing budget.
Use Metrics to Cultivate Your Keyword Strategy
One of the first things you should do with "limited by budget" campaigns is to investigate why your campaigns are hitting budget limitations. Determine if there are a few keywords that are sucking up most of your budget. Some industries — especially the legal and insurance industries — can have extremely expensive keywords that might be eating up your entire daily budget after just a few clicks.
Once you've found the keyword culprits, you can take action to keep them from derailing your PPC campaigns. If they aren't performing up to par, determine why; are they so expensive that you max out your budget after just a few clicks? Or are you getting plenty of clicks, but for keywords that aren't relevant enough to your services to lead to a conversion? You may want to adjust your bid or pause keywords that take up a lot of impressions, especially if they aren't converting well.
Break Budget-Hogging Keywords Out of Campaigns
Sometimes budget limitations are caused by poorly segmented campaigns. High-ticket keywords can bring your business valuable potential customers, but oftentimes they take attention away from cheaper keywords with relatively lower traffic, such as long-tail keywords, that might be just as important for driving a healthy lead flow. Consider creating separate campaigns for these "budget hogs." This also helps to ensure that your ads also get some airtime for less expensive keywords that may be a better fit for your advertising goals.
Build and Manage Your Negative Keyword List
Building a healthy negative keyword list is another important aspect of optimizing "limited by budget" campaigns. By cultivating a list of keywords that you don't want to target, you can ensure that when your ads are served, they're reaching the right audience. Making sure that your ads are a good fit for the viewers that AdWords serves them to can help decrease your average CPC and improve your conversion rate overall.
Be sure to revisit your negative keyword list on a regular basis to make sure that it is comprehensive and accurate. Consumer search behaviors can change over time, so you may need to add or remove negative keywords from your list over time.
Use Ad Scheduling to Stretch Your Budget
Another data set to examine on your "limited by budget" campaigns is when you are maxing out your daily budget. For some high-traffic keywords, you may be hitting your budget limit early in the morning. This may negatively impact your campaign's efficacy because in some cases PPC ads demonstrate better performance at specific times of the day. Additionally certain times of day may be more competitive, driving up the cost of ads. By scheduling your ads to run during time periods that are less expensive, you can stretch your existing budget further. This can be a useful tactic if you are running call only ad campaigns, especially if you have a specific time range in which you would like prospects to call your business.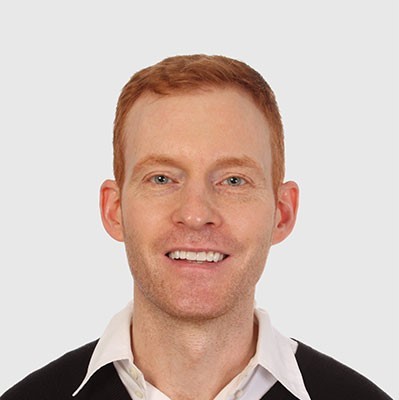 Need Google Ads Management Help?
Free Google Ads account review for
qualified clients
Most clients work directly with the founder
Almost 20 years experience
Optimizing Your Google Ads Campaigns with Webrageous
Managing successful Google Ads campaigns isn't always a quick and easy process, but it can bring great returns if you can devote time and resources to running your campaigns well. Whether you have limited time or a limited budget, effective, affordable Google Ads campaigns do not have to be out of reach for your business. Webrageous can help optimize your campaigns to perform well with the budget that you have, and ensure that you're getting the best results possible from your PPC efforts. Contact us today to learn more about how our experience and expertise can help you reach your Google Ads advertising goals.