For a law firm to thrive, it needs to generate a constant flow of potential clients. The more leads you collect, the more opportunities your business has to grow.
Mobile advertising is one of the best ways to reach your customers these days, but it's not always perfect. For instance, studies show that mobile conversion rates are often lower than they are on desktop. This is bad news when many of your potential clients will be looking for your firm via their smartphones.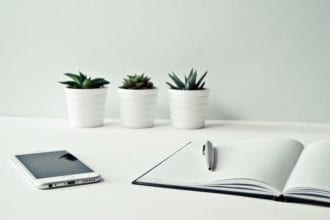 (Nietjuh / pixabay)
The good news? Google introduced a new "lead form extension" system that improves the performance of mobile ads. The even better news? You can access it through the same Google Ads platform that you're familiar with. Let's have a closer look at how it works.
What Are Google Lead Form Extensions?
Google lead form extensions are ads that help you collect leads from the mobile search results pages. These extensions help to drive potential customers into your marketing funnel to improve your chances of conversions.
Unlike traditional Google Ads, the lead form extensions are designed with the needs of mobile users in mind. For instance, you can simplify the lead sign-up experience by allowing customers to automatically populate forms with the data you already have about a customer. These extensions also keep you from having to redirect customers to landing pages.
When clients search for legal assistance on their phones, they want to access guidance and support as fast as possible. Removing additional steps from the process of booking a consultation or appointment helps simplify the sales journey and delight your clients.
How Do They Work?
Google lead form extensions help advertisers collect user information by placing lead forms inside their ads so that the prospects can commit instantly to their offer. If your potential client is signed into a Google account when they're on their phone, they just click your link, and Google can pre-fill many of the form fields for them, reducing the effort involved for the client.
Google's lead form extensions help streamline the path to purchase (or booking) for your client. It only takes a few seconds to fill out form details and connect with a business in this way. You can even choose exactly which information you want to collect from the prospect, including name, email address, physical address, or phone number.
Be mindful that you will need a Google Ads account to create your ads and a privacy policy for your business. Google requires all users to add a privacy policy link at the end of their forms.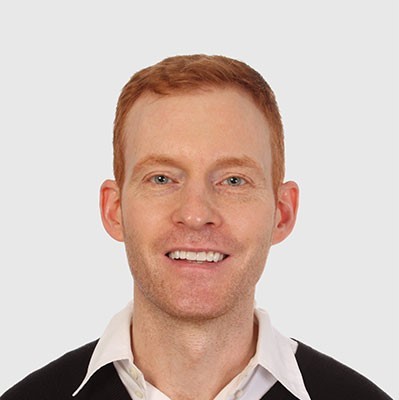 Need Google Ads Management Help?
Free Google Ads account review for
qualified clients
Most clients work directly with the founder
Almost 20 years experience
How to Set Up Google Lead Form Extensions?
It doesn't take long to build a Google lead form extension. You'll start by signing into your Google Ads account and accessing the "Ads and Extensions" section. You can create a lead form extension for Search ads, video, display, and discovery campaigns, too.
Open the lead form page on your Google account, and accept the terms of service to create your extension. Google Ads will ask you which campaign you want to use the extension for. The actual form builder for the extension solution looks and feels like a similar tool available from LinkedIn. You can choose the audience you want to reach, customize the text that appears on your CTA (and below it), and indicate whether you want the extension highlighted or not.
Here's what you can have on a Google lead form extension:
Up to 10 form fields/questions: name, address, etc.
Your link for your privacy policy (this is mandatory)
A background image for the form
A description for the form: 200 characters
The name of your business: 25 characters
A headline: 30 characters
The submission message which users get after filling out a form is also customizable. You can add another CTA here, a headline (25 characters) and a description (200 characters) saying thank you.
Collecting Leads from Your Ads
Once your lead form extension is set up, people can interact with the ad and submit their contact details without being sent to a landing page. You can download and manage the leads you collect with a webhook integration that sends the information straight to your CRM system. This should save you a lot of time. There's also the option to access a CSV file.
Note that the ads platform will only hold onto your lead information for up to 30 days.
The manual downloads are ideal for people who don't have a lot of coding knowledge, as webhook integrations can be a little technical for some.
Are There Benefits to Google Lead Form Extensions?
The whole purpose of the lead form extension options for Google ads is to make life easier for your mobile customers. As more clients start to search for legal assistance and local attorneys on their phones, it's important to give them a streamlined experience when they find your brand. Some of the major benefits of Google lead form extensions include:
Simpler customer journey: Your customers signed into Google can have their details automatically entered into your forms to reduce the time required in a conversion. The lead form extensions also eliminate the need to jump from one app or webpage to another.
Higher user intent: By adding a lead form to your existing campaigns, you can boost your chances of collecting customer information from people who are genuinely interested in your services. You could even send them an email to ask how you can help.
Ready for modern browsing: More searches are now conducted via mobile than via desktop. Whether your client is searching for an attorney on their web browser or asking for help through a voice assistant, they'll be able to find you easier with lead form extensions.
Easy access: It's effortless to set up a lead form extension for your campaign and collect valuable information about your audience. Anyone can set up a campaign almost instantly.
Using Google Lead Form Extensions
Google lead form extensions have a lot of value when you know how to use them correctly. However, it's worth remembering that there are some limitations. For instance, your extensions will only show in search campaigns, and you can't create form extensions at an ad group or account level. You also need to ensure your forms are compliant with Google's privacy requirements.
On the plus side, if you can get a hang of it, Google lead form extensions can generate powerful qualified leads for your firm. Make sure to follow the tips mentioned in this article as they'll help you start off on the right foot. And if you have any questions about or need assistance with setting up lead form extensions, get in touch with Webrageous. We specialize in PPC management for lawyers and can help you configure the extensions correctly.