You've identified your audience, researched keywords and written great ad copy — but are your Google Ads really reaching your audience? As advertising space takes up a larger and larger chunk of online real estate, software such as AdBlock and AdBlock Plus, which are designed to block display and search ads from displaying in browsers, is becoming increasingly popular among consumers.
But as you might have guessed, ad blocking comes at a steep price for advertisers. Ad blocking software costs companies that run Google Ads advertising campaigns up to $21.8 billion a year. With new mobile ad blocking applications on the horizon as well, it's absolutely critical for advertisers to understand why ad blocking software is becoming so pervasive, how it affects their campaigns and what they can do to minimize its impact on their ad spend.
Why Ad Blocking is Bad for Google Ads Campaigns
The negative impact of ad blocking software on Google Ads campaigns is self-evident: if people aren't seeing your ads, your ads can't bring you any business. Ad blocking software renders Google Ads campaigns ineffective because browsers never see you ads.
Fortunately for advertisers, there is a bright side; since ad blocking software prevents the ads from ever being downloaded at all, rather than simply hiding them, advertisers generally do not pay for impressions. Additionally, as of late 2014 only about 5% of all Internet users were using ad blocking software on a regular basis. While this number has continued to grow, the majority of people still see Google Ads regularly. While the popularity of ad blocking should be a serious concern for advertisers, Google Ads advertising is still a viable and effective way to reach most consumers.
Low-Quality Ad Practices: The Root of the Problem
To understand why ad blocking has become such a popular practice, let's look at why ad blocking software exists. Consumers opt to block advertisements for a number of reasons. Some simply aren't interested in the ads they are served and find cluttered, flashy and sometimes noisy ads annoying. In other cases, consumers fear being tracked and targeted by advertisers, and try to find ways to prevent advertisers from following them online. Many consumers also find that web pages load significantly faster when they use ad blocking software, especially on sites glutted with advertisements.
Ultimately, consumers are reacting to a culture of bad advertising practices. They are getting fed up with the low quality of ads they see on many sites, and they're taking action. In a recent TechCrunch article on the impact and future of ad blocking, CEO Harry Kargman of mobile ad company Kargo, discussed how advertising metrics need to be updated to reflect the reality of how advertisers and consumers behave:
"[How we measure Google Ads campaigns] really should reflect the quality of the environment the ad runs in, how brand safe it is, the quality of the content on the page, how well the ad is integrated onto the page and, obviously, how much the consumer engages with the ad."
By making a more concerted effort to serve high-quality, relevant ads, rather than simply trying to optimize for impressions and clicks, advertisers are less likely to experience a backlash from consumers. As an added benefit, consumer-conscious ad display methods are more likely to garner the returns that advertisers are really interested in, such as conversions and sales.
Working with Ad Blocking Software Providers to Find a Solution
Unfortunately, there's no magic button to unblock your ads for viewers. However, some ad blocking software providers have recognized the fact that advertising is an important part of the digital economy and are working to provide a solution. AdBlock Plus, one of the most popular ad blocking applications, introduced an "Acceptable Ads" program in 2011 for advertisers. By meeting specific criteria for quality with their ads, advertisers can have some of their ads whitelisted so that they will still be displayed to viewers who opt into the Acceptable Ads program.
AdWords users also have some good news — Google is one of the major advertisers working with AdBlock Plus to allow Google search ads to be displayed through this Acceptable Ads program. While it's not a perfect solution, and browsers who use different ad blocking software are still out of reach for many advertisers, the concessions made by AdBlock Plus in favor of advertisers show that the relationship between consumers and online advertisers is still evolving.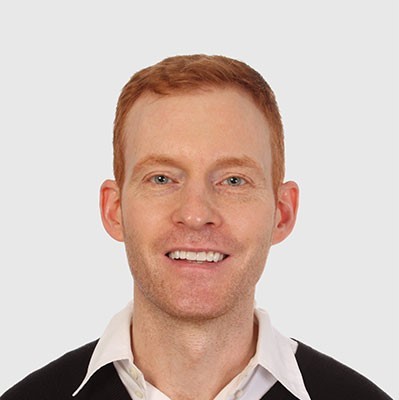 Need Google Ads Management Help?
Free Google Ads account review for
qualified clients
Most clients work directly with the founder
Almost 20 years experience
What PPC Advertisers Can Do to Combat Ad Blocking
In truth, there's not much you can do to reach consumers who are using ad blocking software. In many cases, the best defense against the growing popularity of ad blocking software is a good offense. Committing to high-quality, well-targeted advertising materials isn't just best practices for PPC advertisers — it's also an effective way to show consumers that advertising can be interesting, relevant, and relatively unobtrusive. Advertisers need to ensure that they're doing all they can to provide ads that are useful and relevant, without being annoying to consumers. By sticking to less disruptive ad formats, such as text ads, advertisers can help combat conceptions that ads are annoying, malicious and detrimental to the browsing experience.
Remarketing is another area where advertisers can control audience perceptions of advertising. If you adhere to best practices for remarketing, you're less likely to come across as annoying or invasive. For example, putting frequency caps on your remarketing campaigns is an important practice that will help keep your campaigns from flooding your viewers with your ads.
Developing High-Quality Google Ads Campaigns with Webrageous
It can take a good amount of experience and knowledge to develop Google Ads campaigns that consumers respond well to. By partnering with Webrageous, you'll be able to leverage our years of Google Ads advertising expertise to create more nuanced, effective advertising campaigns. While ad blocking software isn't likely to go away anytime soon, by running high-quality Google Ads campaigns, you can still see great results from your online advertising endeavors. Contact Webrageous today and we'll show you how we can help you improve your PPC campaign performance.