When used correctly, Google Ads remarketing can be a powerful tool for advertisers, allowing them to track and engage prospective customers multiple times throughout the buying cycle. According to some advertising experts, consumers are 70% more likely to convert when exposed to Google Ads remarketing campaigns. However, remarketing campaigns that aren't well-managed can come across as pushy and may even drive traffic away from your site. Here are a few best practices for remarketing that can help you fine-tune your campaigns to convert more effectively and give you the results you've been aiming for.
5 Tips to Supercharge Your Google Ads Remarketing Campaigns
1. Adjust Frequency Caps
Frequency caps ensure your ads will not be shown to a given users more than a set number of times in a specific timespan. While many consumers have indicated that they don't mind remarketing ads, people don't like feeling like they're being followed around the Internet. Even the best prospects can turn sour if they're constantly inundated with your ads. Over-serving Google Ads can cause brand overexposure and turn people off of your brand.
Many remarketing experts recommend capping your ad frequency to show ads no more than 2-3 times per day. However, there's no magic number when it comes to setting a frequency cap, and what works best for you may depend on your specific product and industry. You can play around with your frequency cap until you feel like you've hit a sweet spot, although that may take some time and energy. Webrageous can help you manage your remarketing campaigns and hone in on what will what work best for your business.
2. Segment Your Audience
Audience segmentation lets you organize your visitors into categories based on behavior. For example, you may want to segment your audience into those who are first-time visitors and those who have made past purchases. This segmentation allows you to focus on specific groups of users and serve them tailored advertising materials.
A big advantage of segmentation is that you can provide a more personalized brand experience to your prospects. For instance, ecommerce stores can serve ads that offer free shipping to visitors who have abandoned a shopping cart on their site as an incentive to return and finalize their purchase. Additionally, segmentation can give you better insight into how your advertising campaigns are performing over time, by giving you a broader scope of understanding about how people interact with your brand online.
3. Customize and Test Ad Copy
To best leverage your lists of segmented visitors, invest some time in writing better ad copy. Single-touch Google Ads copy tends to be relatively generic because it must appeal to a broad audience and convey as much information as possible in a single interaction. With remarketing campaigns you can take advantage of having multiple points of engagement with a single viewer and provide more personalized, specific copy.
Personalized or not, no one wants to see the same ad copy over and over again, so to use AdWords' ad rotation settings to help ensure that your ads feel fresh to repeat viewers. You should also write copy for different segments of your audience; if people are looking at specific products, ads that remind them of those products can be an effective conversion tool. A/B testing different versions is a good ad writing practice that will help you get a better sense of what messages resonate the most with your audience, and how to improve your ad campaigns in the future.
4. Set You Ad Spend Wisely
Not every visitor to your site will be a qualified lead. It's quite common for prospects to view your ads several times before they take action, and depending on your buying cycle it may take months for someone to convert. Furthermore, most ad campaigns generate a percentage of traffic that isn't a good fit at all– someone might have clicked your ad accidentally, or intentionally left your site after a few seconds when they realized they weren't interested in your services.
You can optimize your ad spend to focus on visitors who are more likely to convert. For instance, if someone visits your product or services page, they might be closer to conversion than someone who only visited your homepage. You can adjust your ad spend to spend less on site visitors who bounce from your site very quickly, or allocate more of your budget for visitors who visit specific pages that indicate that they may be closer to converting than others.
5. Take Converted Visitors Off Your Remarketing List
If your ads are doing their job well and getting conversions, your next move should be removing customers from your remarketing list. Serving ads to existing customers is a big mistake for several reasons. It can be annoying for your customers. More importantly, it digs into your ad spend by wasting impressions on viewers who have already converted. Fortunately, you can take some steps to prevent this waste of resources.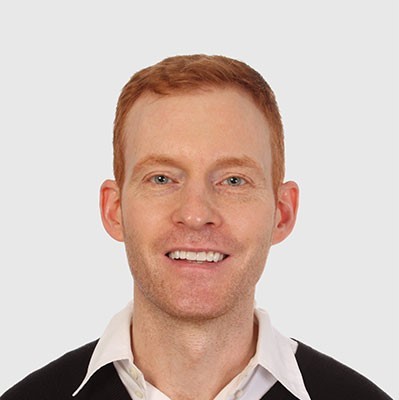 Need Google Ads Management Help?
Free Google Ads account review for
qualified clients
Most clients work directly with the founder
Almost 20 years experience
There are several techniques for removing converted prospects or customers from your remarketing campaigns, from setting a burn pixel to creating a "negative audience" segment in your remarketing audience segments. Whatever approach you take, this ensures that your ad spend is going towards prospects, rather than existing clients, to help you maximize the effectiveness of your advertising dollar.
Optimize Your Remarketing Campaigns with Webrageous to Stay Ahead of the Competition
As advertising technology advances, the ability to track and engage with prospects more effectively over time is becoming an important aspect of optimizing digital advertising efforts. As a result, one in 5 marketers now has a budget for remarketing. If you're not using remarketing with Google Adwords, you might be not be taking full advantage of your digital advertising capabilities.
Finding the perfect settings for your retargeting campaigns can take some time to nail down. Webrageous can help you manage your campaigns and handle optimization for you, letting you find that sweet spot for remarketing without spending hours or days adjusting your campaigns to get there. Working with our team of Google Ads specialists lets you spend more time working with customers and less time fiddling with your campaigns to find them. Contact Webrageous today to discuss your remarketing goals and see how we can give your Google Ads campaigns the boost they need.