What Does Webrageous Studios Charge for its PPC Management Services?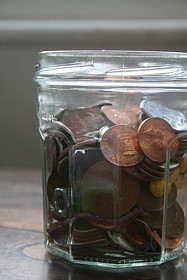 Every client is quoted a custom price for the services that they receive.
Therefore, it is always best to contact Webrageous directly and inquire about pricing for PPC management and optimization.
What are the advantages of outsourcing PPC to Webrageous?
All of our PPC Managers are trained to give expert advice and every single Webrageous PPC Client receives the most personal service possible because we want our clients to be comfortable and happy
Webrageous Studios maintains an A+ rating with the Better Business Bureau (BBB)
If you are worried about online click fraud, don't be! Webrageous will handle anything to do with fraudulent activity for you and manage your campaigns in the right way to ensure that online click fraud never makes a victim out of you
Your website might be stunning, your products might be the most innovative of the century and your services might be impeccable, but there is no point in running your business if your customers cannot find you online.
The key to independent business success in the 21st Century lays in the marketing of those businesses online. Make your PPC sales channel a truly effective one by employing the experts to do it for you.
Fill out the contact form below and Webrageous Studios will be happy to offer you an analysis of your existing online campaigns / presence for free. If you like what you receive from our company, you can sign up for our PPC Management Services in full and your online success could soar in just a few weeks.
Outsourcing your PPC management needs can be incredibly cost effective if you know what you're doing and you play things right.
Contact us, using the information below, today.
Telephone:
855-945-1596
E-Fax:
270-738-2920
Mailing Address:
10580 McCarran Blvd 115-422
Reno Nevada 89503
Email: see the contact address at the extreme bottom of this page