Tres razones por las cuales Webrageous Studios es la mejor compañia del manejo de Google AdWords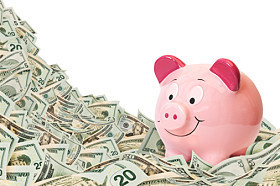 Hay muchas compañias que ofrecen servicios de publicidad por Google AdWords. Sin embargo, Webragous Studios quiere probar su talento del manejo de Google AdWords por lo siguiente:
Primero, el Better Business Bureau (BBB) ya le dio a Webrageous Studios la clasifación A+ por su conocimiento de la industria y su atención al cliente. En el septiembre del 2008, comprobó el BBB que hacia 36 meses no recibía ninguna queja sobre Webrageous Studios. La reputación que tiene Webrageous Studios es muy difícil ganar.
Segundo, el sitio de Internet que se llama Content Rich publicó una nota muy elogisa acerca del Webrageous Studios que revela de la primera mano que el servicio proveído por Webrageous Studios es muy meticuloso.
El sitio de Internet de los mejores SEOs ya publicó una entrevista con el Director of Sales and Marketing del Webrageous Studios, David Chapman, y la entrevista revela el entrenamiento que hizo David Chapman y cómo se dedica a sus clientes sin falta. La entrevista muestra su entrenamiento académico y sus años de experiencia en la industria. Su experiencia no solamente cubre el manejo de Google AdWords pero también el diseño de Internet (este entrenamiento es muy útil cuando clientes quieren saber cómo mejorar sus sitios de Internet). La entrevista también revela los planes que tiene Webrageous Studios para el futuro.
No dude en ponerse en contacto con Webrageous Studios inmediatamente si lo que lea acá le dé ideas para mejorar su campaña de Google AdWords. Muchas compañias ofrecen manejar la publicidad por Google AdWords, pero Webrageous Studios prueba su talento en la industria por su reputación y por lo que dicen las partes terceras.
Haga un click para ponerse en contacto con Webrageous Studios sin demora. Uno de los especialistas del Webrageous Studios le llamará lo tan pronto como sea posible.