Pay Per Click Services: The Three Webrageous Extras
In addition to promising the (what we believe should always be) standard services in pay per click to all its advertising clients as highlighted below…
1. Generation of Keywords and Advertisement Text
2. Regular Reports and Analysis of all Advertising Campaigns
3. Pay Per Click Strategies that comply with Advertising Network Regulations
4. Competent Management of Budget
5. Finding Solutions to Problems and Developing Ways to Improve Results
…Webrageous Studios can also boast about offering Extra servicesto its advertisers as a way of even further improving the standard of pay per click management that it provides.
The Extra Services that Webrageous provides to all its clients are as follows: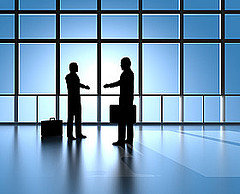 1. Optimization of Landing Pages and Website Design
On top of optimizing advertisement text and keyword selection, Webrageous provides Pay Per Click Services in the optimization of landing pages and website design in general.
The company first began as a web design company and this means that we are able to use our knowledge of web design to take our Pay Per Click Services to the next level. The majority of the issues that cause poor online advertising success can be eradicated with a simple analysis of a company's website design.
In fact, some of our US Law Firm Clients are actually given a new website as part of our Pay Per Click Services* because we know that what the advertising campaign really needs is a completely new website that is optimized for pay per click success.
* This service is offered to select clients on a individual basis at Webrageous' discretion.
We give our law firm clients these websites and we manage those sites for our clients too. Our Pay Per Click Services are a cut above the rest.
2. Great Advertisement Text
Webrageous creates superb advertisement text to ensure online success.
Your online advertising experience is truly important to us and we are willing to invest more time and expertise into making your online marketing campaigns really work in your favor.
3. Access to a Personal Google AdWords Representative
It really don't get any better than with a private Google AdWords Representative in tow. Webrageous has its own personal AdWords Representative, which means that we provide pay per click management services that are always just one single, direct telephone call away from the mother ship itself: Google AdWords.
If we need confirmation on something, we get it in a flash. The quality of the service that we provide thanks to our representative means that our pay per clients always have lots to smile about.
If you would like to discuss your pay per click campaign with Webrageous today, we would be happy to go through all the Services that we offer with you in detail.