We have compiled a keyword list geared towards the success of your dating services on both Google Ads and SEO. You will most likely find keyword phrases that you might not have thought of. That is our goal when we thought about writing this article: Help you to think out of the box and find new phrases that your potential clients might use in order to find the services that you offer.
Here is a list of keywords we highly recommend that you use with your Google Ads account, or to optimize your site for SEO.
find a woman
find a man
Online dating
dating over 40
dating over 50
senior dating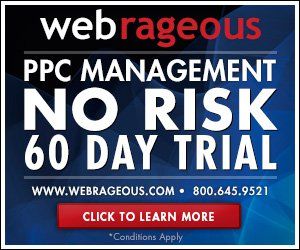 gay dating
Christian dating
top 10 dating
flirting online
find someone to marry
most popular dating website
Jewish dating
singles website
free dating website
dating services
dating chat room
location dating
dating app
meet singles
meet women
meet men
find women
find men
find singles
find a girlfriend
find a boyfriend
lesbian dating
lesbian singles
gay singles
how to meet women
how to meet men
dating after divorce
mobile dating
alternative dating
single parent dating
online hookup
hookup website
local personals
personals website
dating for free
meet people for free
matchmaker website
online personals
Singles chat
international dating
matchmaker
dating website
new dating website
best dating website
Internet dating site
mature dating website
Of course you don't only need a great, comprehensive list of keywords. You will also need a compelling ad copy that includes these keywords as much as possible, so you can incite the person viewing your ad to click on it. The more relevant your ad is to each particular search, the more possibilities you have to show your ad for that search, and also to increase your CTR (Click-Through-Rate), which Google takes very much into consideration in order to keep on showing your ads and it can also decrease your CPC (Cost Per Click).
Get to Know your Market
The more you know about your potential customers, the better. It is a good exercise to ask yourself who they are, as well as what added value can you offer them. Is your dating service geared towards a specific niche? What are your potential customers looking for? A long term relationship, casual dating, or something else? How is the singles market in your location or age group targets?
These are great questions, and the answers will help you to create compelling ad copy and winning landing pages for your Google Ads strategy. This might sound like a lot of work when you are not an experienced marketeer, but we promise it is very worthwhile in the long run.
Here is why: Once your potential customers find you in Google, they will have to be compelled to click on your ad in order to visit your site. The idea is that all the potential clients that carried out a relevant search for your business click on your ad and visit your landing page, which is your business, your offer to them. Once they click on your ad, they are literally visiting you, and you need to show them that you can happily help them find what they are looking for. The main goal of great landing pages is to make your target market fall in love with you so they choose to buy from you instead of any other dating service company or app out there.
Webrageous has been managing Google AdWords campaigns since 2004. If we were not good at keyword research, we would be out of business by now!
Please see here for what some of our long term happy clients say about us:
https://www.webrageous.com/testimonials.htm
If you're looking to fall in love with a great PPC management company who can handle this task and all other tasks related to paid search, please call us at 855-945-1596.
If you are spending over $5000 per month on Google Ads, we may be able to offer a risk-free trial. Call us today for more information!