Google Ads marketing adjustments to Increase your Quality Score
If your Quality Score is low, Google Ads advertising is going to be more costly to run and it will be more difficult for you to increase your conversions. Quality Score is really important to all-round, long-term success via online marketing, which is why it is essential that all the following adjustments are made to your ppc campaign and website as soon as possible.
1. Get rid of bad links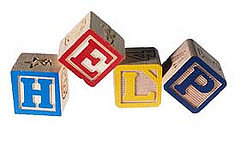 It has been several months since Google announced new policies regarding link schemes. These are strategies that create unnatural links, or links to websites that come from shady online sources such as "link to me and I'll link to you" arrangements, spam comments left on online forums and programs that generate links without the actual engagement of blogging or online communities.
All of these links, as well as the links leaving your website and linking to other pages, affects your Quality Score negatively. In order to prevent a Google ban from the search pages and ultimately paid advertising, optimize your website by going through your links with a fine-toothed comb. It can be a tedious process, so consider hiring a link removing service to assist you in the process.
2. Optimize your landing pages and website
Google is a sucker for a good landing page. In fact, a great landing page can make a big difference in your Quality Score and ranking on the SERPs. Ensure that your landing page as well as the rest of your website is relevant, contains the best possible keyword text and is full of engaging content that will keep your consumers coming back.  Learn more in their free online Webmaster Academy.
Google tips for increasing your Quality Score
    Page titles – descriptive, useful and relevant to the page
    Informative URL – web address is below the title, query in bold, simple and easy to read
    Relevant page descriptions – descriptions should be different and unique to each area of your site
    Add your business to Google Places – help Google display location information in results
    Manage your sitelinks – help users navigate your site, demote some sitelinks
3. Regularly update your website
While older content is useful to strengthening your Quality Score in Adwords, newer, fresher content is given more preference in Google's algorithm. Updating your website's article base frequently will secure a higher score for your business and increase your standings in the SERPs. This doesn't mean you should update for 'updating's sake', but rather that you should have a steady and consistent stream of dynamic content coming from your website. This will give your website more authority and you may benefit from cheaper costs per click in your PPC campaign.
Worth the effort!
Google rewards PPC campaigns that have well optimized webpages with engaging content and ethical link-building strategies. The benefits to be derived include a higher Page Rank, Quality Score and a lower cost per click. Many of these changes are quite simple adjustments that can make advertising with Google AdWords a simpler, more rewarding experience. Go out and make them today!