If you break your arm you probably wouldn't go to an unqualified doctor, would you? If someone smashed into your car you wouldn't go to an unqualified lawyer. So why do advertisers continue to seek Google AdWords help from unqualified people?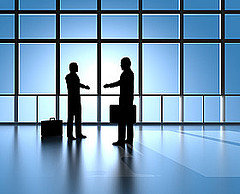 When you first look at Google AdWords and pay per click it might look simple enough for you to take care of yourself or get someone in the office to look after. But achieving success in Google AdWords goes much deeper than choosing a few keywords, writing up some advertisement text, and slapping a couple of campaigns together. In fact, you can almost be guaranteed not to achieve success with this type of attitude.

Just like any other industry, Google AdWords success requires a Google AdWords management expert who is qualified in Google AdWords. Here are some of the reasons why you should hire someone who is Google AdWords qualified to manage your accounts.

Google AdWords requires expertise
There are many people who might claim to be able to help you with Google AdWords. But unless they are fully qualified in Google AdWords we advise you to stay away. There are a few reasons for this.

Google AdWords is a wonderful tool that takes advantage of the best online search engine ever known – Google. There are literally millions of advertisers looking to take advantage of Google AdWords. If everyone was automatically guaranteed success on Google AdWords there wouldn't be this level of competition. Not everyone can be on the first page of search results.

Also, while it is easy to use, Google AdWords is by no means easy to achieve a great degree of success. If it was then everyone and their dog would be advertising their product or service online. Google is determined to provide their users with an enjoyable experience and in order to do this they need to enforce rules and regulations. They don't want just anybody advertising on Google AdWords. They also want things like the quality of advertisements and links to be good so that Google searchers can easily find what they are looking for.

In order to not only do well on Google AdWords but also adhere to those rules and receive a good advertisement ranking, you need to know Google AdWords. By being Google AdWords qualified this means that you have read every aspect of Google AdWords and know what it takes to achieve success and stay within Google AdWords' guidelines. You only have to ask one of the many advertisers who have failed at pay per click due to a poorly managed campaign just how important it is to be well-read before you start.

Google AdWords requires experience
Being Google AdWords qualified also means having the experience to see a Google AdWords campaign all the way through. In order to become Google AdWords qualified you need to test out the system and explore all the many facets and benefits that someone with the full knowledge of Google AdWords has.

Of course, the more experience the better. This is why it pays to outsource Google AdWords management to a firm that has years of experience and is qualified in Google AdWords. This way you will know that they have the experience helping other clients through Google AdWords and will be able to meet any challenges presented to them in your Google AdWords campaigns.

Google AdWords qualified means better results
As we have already mentioned, your best bet with Google AdWords is to outsource to a Google AdWords management expert. Those management firms whose staff is Google AdWords qualified are more likely to be up-to-date with all the latest changes and developments and are going to know what aspects to implement to achieve the best possible results.

Google AdWords qualifications must be updated once a year. So if your Google AdWords manager is Google AdWords qualified you know that they have the most recent information. By choosing someone who is Google AdWords qualified you are more likely to achieve the results you are looking for. This is because from reporting tools to targeting tools to changing bids on keywords and optimizing advertisement text and landing pages, someone who is Google AdWords qualified knows it all.

Google AdWords qualified means success for the long term
Those people who have gone through the work of studying, practicing and sitting through the Google AdWords exams not only are in it for the long term but they know how to make campaigns last into the long term. All of their training points to the long term, and making campaigns work all the way through for as long as the advertiser requires.

The fact that they are keeping up-to-date with Google AdWords qualifications means they are more likely to be in the loop with the latest tools and trends and ways to improve upon the success you are already seeing in your campaigns.

Google AdWords qualified means knowing everything from Search to Display Advertising
There are many facets of Google AdWords that can be explored and taken advantage of. No matter what type of advertising you are thinking of using, a pay per click expert with Google AdWords qualifications will be able to help. You might want to stick to keyword searches or you might choose to target people looking at related websites through Google display advertising. People who are fully qualified in Google AdWords will have the expertise to help you through either of these.

Choose a Google AdWords management expert qualified in Google AdWords from Webrageous
If you are looking for a team of Google AdWords management experts who are also fully qualified in Google AdWords then look no further than pay per click management company Webrageous. We know everything there is to know about Google AdWords, update our qualifications every year and have over 10 years' experience managing Google AdWords accounts.

For more information on what we offer and how we can help, have a read of this article entitled Find Google AdWords Qualified at Webrageous. Alternatively, give us a call at 855-945-1596.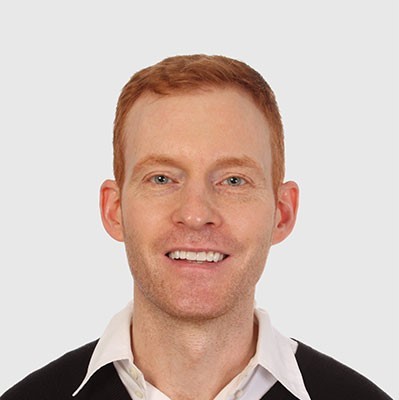 Need Google Ads Management Help?
Free Google Ads account review for
qualified clients
Most clients work directly with the founder
Almost 20 years experience