For many advertisers, their PPC efforts begin and end with Google AdWords. But as the most popular search advertising platform, AdWords can end up being costly and time-consuming, especially in competitive markets like the legal and insurance industries. With up to 20% of U.S. search traffic coming from Bing Search, savvy marketers know that diversifying your PPC campaigns to serve ads on different browsers other than Google can help you reach an untapped segment of the market.
Running search ads with Bing Ads isn't just a matter of recreating your Google AdWords strategy on a different platform, but many advertisers make the mistake of treating the platforms as interchangeable. By gaining a better understanding of how Bing Ads differs from Google AdWords when it comes keyword matching, you can help compensate for some of Bing's shortcomings and improve your Bing campaigns.
Keyword Matching 101: Know Your Type
Let's back up and review the different keyword matching types available on both Google and Bing's PPC platforms. Knowing how the various keyword matching options work and how you can best use them is an important step in developing a comprehensive PPC strategy.
Broad Match:

Broad match allows you to show ads to the widest group of searchers; when you use broad match, your ads can show up anytime someone searches that keyword, regardless of phrasing of his search. Casting a wide net can be a powerful tool, but it can also backfire by serving your ads to people who aren't really interested.
Broad Match Modifier:

True to its name, broad match modifier is a slightly more precise version of broad match. It serves your ads for people who searched for a close, but not necessarily exact, match to your keywords. This could mean matching "run" to "running" and "runners." Broad match modifiers give users the benefit of the scope of broad keywords, but can also help to eliminate some of the inaccurate matches.
Exact Match:

 In the cast of exact match, the search query must exactly match of your keyword phrase, which is great when you're targeting long-tail keywords and honing in on very specific keywords. However, because there are usually many variations on how people search for products and services, relying too heavily on exact match can prevent your ads from showing up when they should.
Phrase Match:

 As with exact match, phrase match requires your exact keyword to appear in the search query, but will also show up for searches that include your keyword with words before or after it. For example, your keyword "children's books" would match with "buy children's books" and "children's books for sale" but not "children's science books."
Negative Match: Negative match prevents your ads from showing up when people search certain keywords. It's commonly used to help hone search results by telling the ad platform know when it shouldn't show your ads

.  
The Downside of Broad Keywords
Broad keyword matching is the default keyword match type, and the type that reaches the largest, most diverse audience. This method of keyword matching allows you to reach a wide audience regardless of the exact phrase they use in their search, which lets you save time building lengthy keyword lists and trying to figure out how people might try to find your business. For instance, your keyword "dog food" won't just get you results for people who search "dog food," but also "puppy food" and "dog kibble." However, you can also get inappropriate airtime for your ads — "dog sitting" and "Italian food" could also potentially come up when you use broad match keywords.
Fortunately for Google AdWords users, Google has a solution. When you run broad keyword matches, Google's algorithm is smart enough to recognize when search query and ad combinations are a bad fit, then refines where your ads show up accordingly. Eventually, AdWords can stop those bad matches before they occur, so your ads are less likely to be served to people who were searching for something else entirely. It's not 100% accurate, but, in general you can trust the broad keywords match tool on Google to still provide you with a lot of relevant matches.
Why Broad Keyword Match on Bing Ads Performs Poorly
Unfortunately for advertisers on Bing, the Bing Ads algorithm is not as advanced as Google's. When you run broad keywords on Bing, you'll still "match" with a large number of highly irrelevant search terms. While your ads might be getting a lot of impressions on Bing Ads, you might end up showing ads to people who aren't interested at all in your product or services. On Bing, running broad match keywords can disastrous; you can easily burn through your ad spend on bad matches if you only use broad keyword matching.
Alternatives on to Broad Keyword Match
Running ads on Bing has a lot of advantages. It's a less competitive market so you're more likely to score better ad placement for less, and Bing's platform gives advertisers a little more transparency and control in ways that Google doesn't. The trick is finding strategies that leverage Bing's strengths to your advantage, while compensating for its weak points.
While broad keyword match is the default keyword matching method, and in some ways the most straightforward PPC option for inexperienced managers, it's important to remember that it's not the only option you have as an advertiser. The most effective PPC campaigns use a combination of several keyword matching methods to ensure that your ads reach not only a wide audience, but an audience that is interested in your product or services.
Using alternative keyword matching methods to supplement or replace broad match can be a much more effective way of honing your campaigns and reaching the right audience with search advertising. However, because they are somewhat more complex and specific than broad keyword match, they can require a little more finesse and a stronger understanding of keyword performance to be used successfully.
Getting Better Results from Bing Ads
Running ads on Bing can be a great way to round out your PPC campaigns and reach a wider audience than with Google AdWords alone. Just as with Google AdWords, running successful Bing Ads requires a strong understanding of the nuances of the Bing Ads algorithm. No matter which platform you use for PPC, it's important to remember that the algorithms are continuously changing and improving, so what works well right now might not hold true by next year.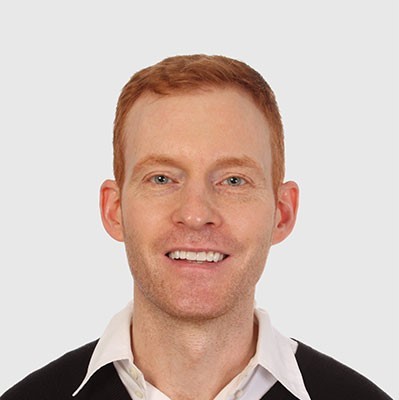 Need Google Ads Management Help?
Free Google Ads account review for
qualified clients
Most clients work directly with the founder
Almost 20 years experience
Webrageous can help you maximize campaign performance on Bing and avoid wasting your ad spend on ineffective keyword techniques. Our team of search marketing experts stays continually up to date on the latest advancements with both Google AdWords and Bing Ads, so you can be sure that you're getting the best results possible from your ad campaigns under our management. Contact us today for a consultation to see how you can effectively leverage Bing Ads to grow your PPC advertising efforts successfully.
Image Source: Pixabay