When choosing a Pay Per Click Management Company to run your Pay Per Click Advertising, you need to choose well and you should be doing your research properly.
One of the best ways of finding the Best Pay Per Click Management Company is to browse the web for the Best Pay Per Click Reviews about the various companies that are on your top five list and see what people have to say about them.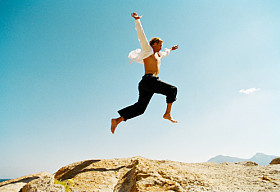 If people are raving about the Pay Per Click Management Company you are thinking about working with, that's a very good sign. Positive Pay Per Click Reviews can sometimes be worth more than Google AdWords Qualifications, for example, as they provide a better way of evaluating the quality of service you are likely to receive. Webrageous Studios receives lots of positive Pay Per Click Reviews.
Yes, we do have a 100% success rate with all our Pay Per Click Clients
Some of the Best Webrageous Studios Reviews from past and present Pay Per Click Clients can be seen on our website. We enjoy promoting the contented nature of our clients and we have a number of Excellent Pay Per Click Video Reviews about our services that we welcome you to watch at your leisure.
For example, one of our Best Pay Per Click Reviews is from a Divorce Attorney Pay Per Click Client. The client, Eric Willie, highlights the incredible improvements Webrageous Studios made to his online advertising within a very short space of time and his Positive Review is reflective of how happy he is with the Pay Per Click Services that Webrageous provides.
Another Excellent Review that Webrageous Studios received is a Superb Pay Per Click Review from Chris Migliaccio at The Garland Law Firm which (3/4 of the way down the page) highlights the fact that after investing $2000, The Garland Law Firm received 86 Phone Call Leads in just one month alone.
Webrageous' Reviews speak for themselves.
But, Webrageous Studios believes that the Independent Reviews which people post, send, create and share all over the Internet and through word of mouth with their friends and colleagues are worth their weight in gold.
Webrageous takes all Reviews very seriously and we are happy to report that we have never received negative feedback about any of the Pay Per Click Advertising Services that we offer.
If you receive Postive Reviews about your company, like Webrageous does, and you want to learn how to capitalize on this success further, read our article Webrageous Explains How To Promote Your Positive Reviewsand start improving your online reputation from today.