The world of online advertising is incredibly vast. In fact, if you're advertising online you could be up against competitors from all over the world. What if you are just a small business with a limited advertising budget?

Well, there are ways to boost your natural listing on the search engines through search engine optimization (SEO). And you can do it all for a fairly minimal cost.

Perhaps most successful of all in improving your natural ranking is by hiring an SEO writer.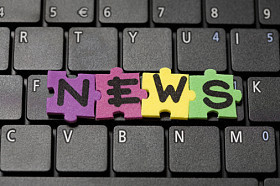 When the search engines' web crawlers scour your website they are looking for a number of things. They are looking for a means of providing the most up-to-date data to their searchers. They are looking for websites with interesting content.

Web crawlers also copy all the hyperlinks listed on a page and add them to a list of URLs to visit at a later date. As you can imagine, it is impossible for web crawlers to get through every site listed on the Internet so they prioritize their downloads, visiting those sites with the most recent updates and large amount of activity. (more…)