If you are looking to boost your natural search results on Google then there is one easy way to do that. Hire an experienced content writer.
Optimization is very important to the natural search results. You can't expect to achieve top rankings on Google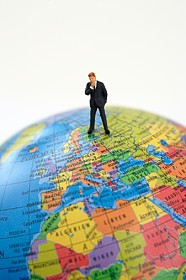 without doing the hard work. Hiring a content writer is a simple of way of achieving interesting, new and highly optimized content full of hyperlinks that appeal to Google.
Here's how it works:
Google's web crawlers routinely scan websites searching for the ones that best match users' search queries and that are interesting and relevant to their search. They want up-to-date content and they want content that is interesting. That's why natural search optimization for Google is incredibly important.
Web crawlers then copy the websites' hyperlinks to visit later. Those sites that have been more recently updated and that have a lot of activity will be searched first by the web crawlers. That's why it is important to keep the content on your website fresh and interesting so it will receive a lot of hits and eventually be linked to other sites. The better you achieve this type of natural search optimization, the more likely you are to be ranked higher on Google. (more…)