Google AdWords mobile Pay Per Click advertising campaigns can give your website the push it needs to capitalize on the growing smartphone market. Mobiles offer us previously unknown opportunities to create and consume content, purchase products and utilize services at sometimes lightning-fast speeds. However, should mobile device users be specially targeted through mobile advertisements?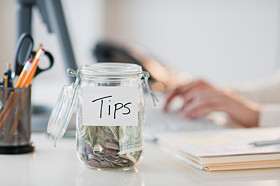 Mobile search is growing at a rapid rate and with it equal opportunities for businesses to break into this highly valuable paid search advertising. Google AdWords Pay Per Click advertising experts are encouraging businesses to get ahead of the competition and start their mobile advertisements immediately. If this were the stock market, the time to buy-in would definitely be now.

How is Mobile Search Special?
Currently the market for popular keywords on desktop search is extremely competitive and can be a challenge for less established PPC campaigns. More than likely, a lot of your competition is not yet utilizing mobile advertisements, so why not strike while the iron's hot? The proof is in the balance sheet — creating mobile PPC campaigns can increase your business's exposure at a lower cost to you (generally lower CPC rates) while shoring up your return on investment.
(more…)