Search Engine Land has published a really interesting interview on its site with a Google Quality Score Rater, something that a lot of Webrageous readers would probably be interested in looking into further.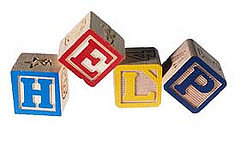 On the one hand, some of the interview is not all that useful for online advertisers who use Google in its various forms to market their businesses (via Google Organic Search or PPC Advertising and Google AdWords, for example) because the first part of the interview covered what it is like to work as a Google Quality Score Rater, how to approach the interview and selection process and what the conditions of work are like on the job.
However, the second half of the interview is useful to online advertisers and Webrageous readers in many ways, because it relates directly to the ways in which Google Quality Score Raters work and how they determine what kind of Quality Scores to give to different websites depending on the various factors involved.
This kind of information is gold dust in the world of online marketing and for this reason we have chosen to highlight the interview today in this post and glean out the best bits for the most important online advertising reading.
Feel free to read the entire interview by clicking on the link at the very top of this post, but for saving time purposes, here are the Google Quality Score Rater Interview Highlights and the sections of the Search Engine Land interview that we believe to be the most pertinent to online advertisers at present… (more…)