PPC management company, Webrageous, recently made a superb hire of yet another full-time Google AdWords manager.
The new marketing expert is already working as part of the expert team of online marketing specialists, managing large budgets for a wide range of loyal clients and benefitting from the incredible long-term job security that Webrageous is able to provide.
Webrageous boasts 100% advertising client retention over the past year, something which many marketing management companies are unable to achieve. The industry naturally lends itself to a high turnover of clients, particularly because a number of marketing management companies promise advertising results that they can't deliver which leaves advertising clients feeling disappointed and cheated.
Webrageous is not like most marketing management companies. Its happy, loyal client base is one of the reasons why the skills and expertise of yet another full-time Google AdWords manager was required.
"Webrageous had already a new full-time PPC manager a few months ago, but we found ourselves in the need of another highly experienced Google AdWords expert to help us take on the advertising management needs of a number of potential clients who were interested in our services," explained David Chapman, Director of Marketing at Webrageous.
The growing popularity in the services provided by Webrageous is the direct result of the one-on-one care that all advertising clients receive when outsourcing their online advertising management needs to the company. "We always make sure we are able to make a big difference to the advertising results of any campaign before we take on a new client and if we can't help them, we let them know and we look for the next client. That's what makes us different to most PPC management companies," said Mr. Chapman.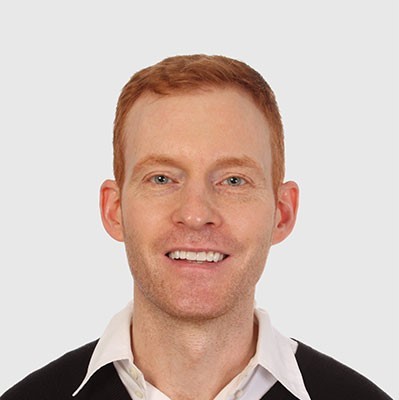 Need Google Ads Management Help?
Free Google Ads account review for
qualified clients
Most clients work directly with the founder
Almost 20 years experience
Webrageous knows that there are many PPC management companies in operation which claim to be able to double advertising results within hours, or which try to feign instant online marketing success by telling potential clients that they will be able to get their websites ranked in the number one spot on Google within minutes. Many of these companies are scam artists, promising clients something completely unachievable without breaking online advertising laws or by performing certain online advertising activities which run the risk of getting the advertiser banned by Google.
Webrageous prides itself of being a PPC management company that only promises what can be delivered. The company knows what it can and cannot do because it hires the very best experts in PPC management. The application process to become a PPC manager at Webrageous is thorough and challenging for good reason.
"Finding the right people to help us grow is challenging. We recently went through hundreds of resumes before we hired our most recent Google AdWords manager and we are certain we have hired a truly amazing professional who will deliver tremendous results for our clients ," confirmed Mr. Chapman.
Webrageous believes that every single one of its advertising clients has stayed loyal to the company over the past 12 months because of the outstanding client care and unbeatable experience in online marketing management offered by its Google AdWords management team.
This is why the next Google AdWords manager that Webrageous hires to join its company must be just as talented in Google AdWords management as the last. He or she must also be flawlessly detailed in the analysis and optimization of Google AdWords campaigns.
In 2012, Webrageous hired almost as many Google AdWords managers as the clients it took on. For most online marketing management companies, working in the current industry climate, this kind of employee / client ratio would be financially crippling.
However, Webrageous works with clients who spend well over US$10,000 per month on their Google AdWords campaigns and the company is successful in helping its clients grow their businesses quickly. Rapid and consistent business growth, thanks to Webrageous' PPC management techniques, is what keeps Webrageous' clients' books healthy and what maintains a steady stream of work for the expanding team of Webrageous employees.
Webrageous also works hard behind the scenes to rank in the top positions of the Google natural search results, which is why it receives so many leads from potential clients looking to outsource their Google AdWords campaign management. The growing number of leads over the past few months sparked the recent hire and there is little doubt that Webrageous will be looking to hire yet another Google AdWords Manager before the next quarter.
Any experienced PPC manager looking to work for a successful PPC management company is welcome to apply for the Google AdWords manager position at Webrageous at any time. The company is also willing to hear from applicant who has marketing experience in other fields, but who now wishes to break out into the PPC industry too. For more information about the company, feel free to visit the Webrageous website.