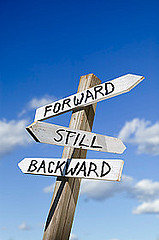 Pay per click management can be highly complicated at times. Google is forever introducing new features to help advertisers and PPC account managers to improve the pay per click management of any given advertising campaign, but with the addition of these new features comes the need to learn how to use them effectively. Good pay per click management results in the increase of conversions and the decrease of cost-per-click on all advertisements, but how these results are achieved is a lot more complex to explain.
For this reason, companies like Webrageous Studios devote their time and energy towards the management of PPC campaigns for their respective clients and take responsibility for keeping themselves up-to-date with all pay per click management features, tools and news. Indeed, Webrageous Studios is an excellent pay per click management company in the eyes of certain PPC authorities including the Better Business Bureau (BBB) for example. In addition, thanks to its very own personal Google Adwords Support Advisor, Webrageous Studios still has Google Adwords Phone Support, which is something that not all companies can lay claim to anymore. It also benefits from having access to new pay per click management tools before they officially come onto the market for general use too.
For example, Webrageous Studios began utilizing the Google Remarketing Tool before the feature had even left the beta testing stage at Google and many Webrageous Studios' clients benefitted from the positive effects of the tool to a great degree. In fact, there are a number of PPC clients at Webrageous Studios that are still enjoying the positive effects of this pay per click management tool at present.
If the content of this post interests you in any way, why not read the full article on the subject of pay per click management at Webrageous Studios on our website or click on the Contact Tab in the top right hand corner of this site in order to speak with a Google Accredited PPC Account Manager as soon as possible.