Keeping your Google Ads in the top position can have a huge impact on the success of your PPC campaigns overall. The average CTR for Google Ads ads drops significantly between the first three positions, so to make sure you're getting the best results from your ad spend, it's important to aim high by bidding enough to ensure that your ads win the best positions.
However, there is such a thing as bidding too high, and overbidding can be a major drain on your advertising budget. By taking steps to ensure that your bidding strategy is aggressive enough to keep your ads in high-performing positions, but not so aggressive that it eats up your budget too quickly, you can help stretch your ad spend and improve the performance of your campaigns in the long run. Here are a few tips to avoid overbidding for your Google Ads keywords.
Improve Quality Score to Lower CPC
In order to ensure that viewers find their ads valuable, Google doesn't always simply give the top ad positions to the highest bidder — Google also takes into account Quality Score, or how relevant the content of the ad and landing page is to its corresponding keyword. Your Quality Score can impact the amount you spend on your campaigns, as advertisers with higher Quality Scores can pay less for a bid and still have their ads show up in a higher position than advertisers with low Quality Scores.
There are a number of ways to improve your Quality Score, from optimizing your ad and landing page copy to target specific keywords to restructuring your campaigns into smaller, more focused segments. Ultimately, understanding the factors that Google takes into account when calculating your Quality Score and continuously working to improve the quality of your campaigns is the best strategy for improving your Quality Score and lowering your CPC.
Set Your AdWords Budget Under Your Actual Budget
Did you know that AdWords campaigns can cost more than your set daily budget? In order to increase ROI of campaigns, Google allows daily budgets to be exceeded by up to 20% of your set budget. And while Google has some safeguards in place to keep this from adding up to a huge overspending in the long run, if you're making changes to your campaigns frequently, such as turning them on and off, you're likely to overspend. If you're worried about overbidding, lowering your budget for high-cost campaigns can help keep your ad spend in check.
Focus on PPC Keywords that Actually Convert
One of the biggest budget drains on your Google Ads campaigns is paying for ads that don't convert. In many highly competitive industries, scoring top ad positions for lucrative keywords can cost tens or hundreds of dollars. But the highest-cost keywords won't always be the best match for your business, and oftentimes more targeted keywords will garner higher CTR and conversion rates.
Instead of bloating your bids to chase those high-cost keywords, dive into your AdWords dashboard and determine which keywords have performed best for you historically. Focus your bidding strategy on scoring the first position for keywords that you have had a good conversion rate for to make sure that your ad spend is ultimately doing what you want it to do — bring in new customers.
Understand How Bid Stacking Can Affect Your Campaigns
AdWords' Enhanced Campaigns feature allows advertisers to use bid modifiers to adjust their bids based on time of day, location and other factors. While this feature can be a powerful tool to help you control your ad spend at a more granular level, it can also lead to overbidding if you aren't careful. If a search matches several criteria that you have set, the bid modifiers will "stack up" and might end up costing you far more than necessary. For instance, if you have a modifier set to bid 100% more than usual for searches on mobile devices and 50% more than your base bid for searches after 9pm, then a search conducted on an iPhone at 10pm might end up costing you 150% more than your base bid.
Bid stacking can be a useful technique for scoring competitive spots without setting your baseline campaign budget too high, but it's important to monitor how these bid modifiers are working for your campaigns very closely to ensure that they're not wasting valuable advertising resources.
Be Careful with Automatic Bidding
Automatic bidding (e.g. maximize conversions, smart bidding, or CPA bidding) can seem like a tantalizing option, promising moderately good PPC results with a minimal amount of time and energy investment. Automatic bidding can be an effective tool for managing campaigns, just make sure you compare before and after results.  Manual bidding takes more work to manage effectively, but gives you more control over how and where your advertising dollars are spent. Only testing will show which is better for you.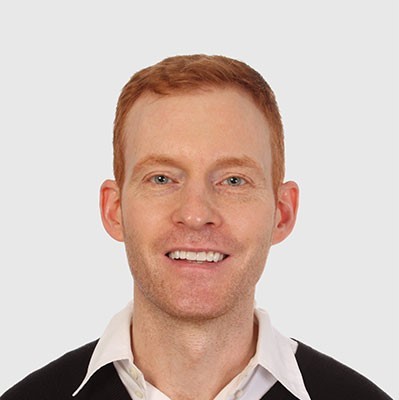 Need Google Ads Management Help?
Free Google Ads account review for
qualified clients
Most clients work directly with the founder
Almost 20 years experience
Manual bid management can be a daunting task, especially for inexperienced PPC advertisers, or small business owners who don't have much time to manage their advertising campaigns. Fortunately, by leveraging the experience and expertise of dedicated PPC managers such as Webrageous, manual bidding can be a manageable practice even for organizations with limited time or budgets.
Leverage Webrageous' Experience to Decrease Overbidding and Optimize Your Campaign Results
Want to get your bidding strategy into better shape? The Google Ads experts at Webrageous have years of experience managing AdWords campaigns and helping our clients realize better results from their Google Ads advertising efforts. We can give you more control over your ad spend by managing your campaigns for you and honing in on the best strategies for keeping your ads in high-performing positions. If you're ready to stop overbidding and start getting more out of your Google Ads campaigns, contact Webrageous today.