Earlier this month Google released a new feature that makes it easier for advertisers to monitor the performance of their campaigns against their advertising goals: campaign groups.
What are campaign groups?
Campaign groups allow advertisers to aggregate data from separate campaigns based on a common theme. It allows them to select campaigns that share a same objective and group them so they have a quick look at performance, what works and what doesn't.
Let's say you just created 2 new separate search and display campaigns for the coming Christmas season. It would be interesting to create a campaign group for them as they have the same goal.
How to set up campaign groups?
Campaign groups are available in the AdWords interface, on the left menu: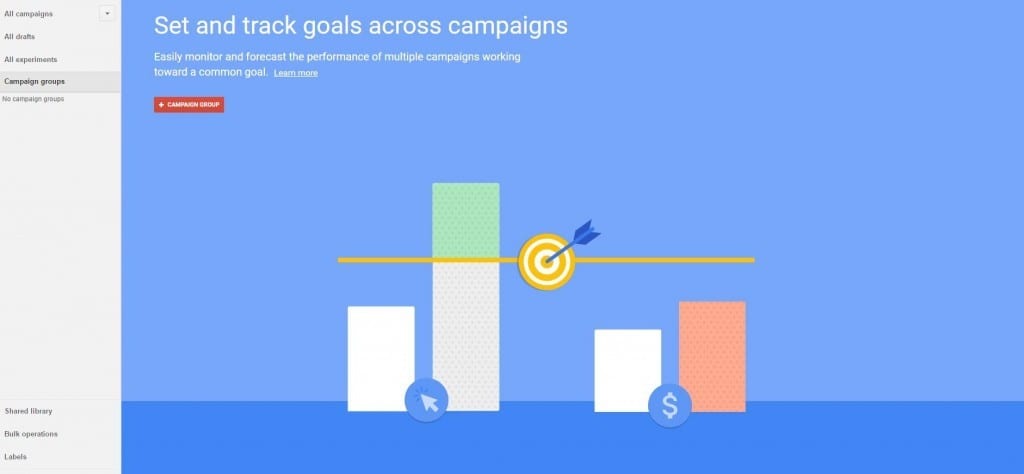 Once you click on the button to add a campaign group, you are redirected to a page where you can:
Name your campaign group.
Select the existing campaigns you want to add to this campaign group.
Select a performance target: you can choose clicks or conversions.
Eventually select a specific date range to view more accurate projections. If you choose this option you can then select the number of clicks or conversions you want to receive, the budget you want to spend, the average CPC or CPA you want to reach.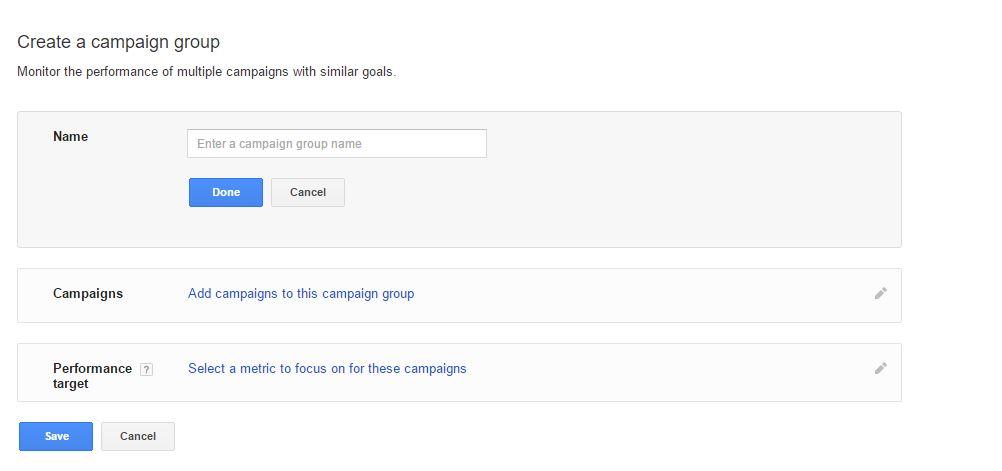 You will then have a quick glimpse of your current performance and what you may achieve by the end of the campaign period.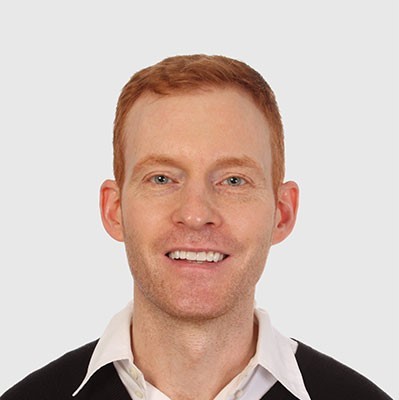 Need Google Ads Management Help?
Free Google Ads account review for
qualified clients
Most clients work directly with the founder
Almost 20 years experience
What are the benefits of campaign groups?
With campaign groups it is easier to monitor performance across multiple campaigns.
You have a quick glimpse of how your campaigns perform relative to your goals. Of course campaign groups are not to be compared to some powerful third party tools but they allow advertisers to have a quick access to that data without having to create pivot tables or export data in separate spreadsheets (therefore saving some time and energy).
The set up is simple and you will have access to monitored performance in minutes.
Images' source: Google AdWords interface