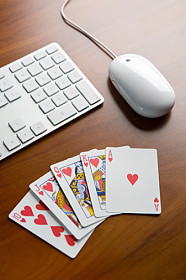 The World Cup 2010 is a prime mechanism to tap into in order to generate more traffic and hopefully therefore as a way of generating more conversions at the same time. Any PPC Manager or SEO should be making use of this important world sporting event, particularly as everyone else is already doing so, including the internet giants such as Twitter, Google and Bing, amongst others.
There are a number of ways in which a PPC Advertiser or a PPC Account Manager can begin to tap into the hype of the World Cup to improve the PPC success of any campaign through a little creativity and knowledge. Three PPC management strategies, inspired by the efforts of internet giants including Google, Bing, Yahoo and Twitter, are outlined below.
Google Sitelinks
Make use of the extra URLs available when utilizing the Google Sitelinks tool during the World Cup 2010 season. If there is any way in which your product or the content of the website can be channeled to run alongside the World Cup 2010, these extra URL links in Google Sitelinks can help to drive more traffic during this seasonal time.
For example, on a basic level, a sports website may want to have an extra URL that leads traffic to a landing page full of products that represent the World Cup. From a much more creative focus, a restaurant may think about offering discounts for meals eaten during matches where the diners can watch the match whilst they dine, or a URL that takes the internet searcher to a landing page full of a "World Cup 2010 Menu."
Customize Your Site a Little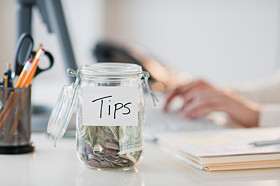 Take a tip from the likes of Google and Twitter and create a new image for your website, Facebook Page or Twitter Profile during the World Cup 2010 Season. It could be an image or photo that represents your site or business but that bears relevance to the World Cup 2010 too, just like the Google Logos that have been created specifically for each country's Google Search Home Page.
By making small updates like these, you can then begin to blog about these updates or begin posting about these different updates to various different online social networking sites that you are a part of. In this way you will be able to generate a little more hype about your site during the coming sporting weeks too. Most sites are doing this, so it makes good PPC and SEO sense to do the same and remain strong in the competition.
Naturally, the customization of your site does not only have to stop at an image. The customization can extend to other areas of the site or indeed to the various products that you offer and market during this time. However, a new image and a new look for this seasonal period is an effective and simple way to begin.
Tweeting, Posting on Facebook and Joining in World Cup 2010 Discussions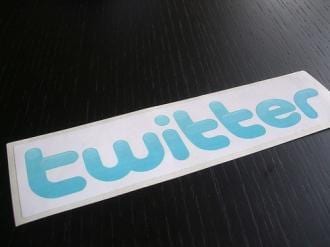 A final simple way in which to cash in on the World Cup hype is to join in with discussions, forums and social networking conversations surrounding the subject. Twitter has created a Twitter Profile solely for the purpose of tweeting about the World Cup. If you can join this networking circle by responding to these tweets or by re-tweeting through your Twitter account, the flow of traffic through your social network profile will be heightened during this period.
This flow will be heightened even further if you tweet about the way in which your website or your business is affected by or is celebrating the World Cup 2010. This takes effort and creativity, but effort and creativity that are necessary if you want to benefit from what others are already benefitting from.
The same idea applies for sites like Digg and Facebook too. If you post about the World Cup on Soccer Facebook Pages and Groups or if you submit articles about the World Cup events as they occur and at the same time make a reference to your website or business and how the World Cup is represented or affected by your business, you are going to stand more of a chance of receiving a higher flow of traffic during this period.
Stealing Traffic from the World Cup 2010 Hype Concluded
Having related all of this to the World Cup 2010, it is also important to remember that these ideas can be applied to any major cultural, political, sporting or world interest event at any time in the present or future. The World Cup 2010 simply happens to be the point of discussion and hype that is upon us at present.
However, making your content relevant and making your landing pages relevant to what is happening in the world, is a truly excellent way of driving more traffic, increasing conversions and improving the quality score of your PPC campaign overall.
Therefore, stay abreast of the news and current affairs and use the changing climate throughout the year to your advantage.