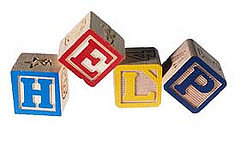 PPC help is available in a number of different forms. This article is a very quick breakdown of the various different types of PPC help that can be found and how these different types can be of use to different kinds of PPC managers and PPC advertisers who have different kinds of PPC needs and requirements in turn.
PPC Management, particularly if working with Google AdWords PPC campaigns, can be an incredibly difficult and time-consuming task. PPC help is sought after on a number of different levels and within a number of different subject areas across PPC Management as a whole. Therefore, the following sources of PPC help listed in this article are designed to cover a variety of possible needs.
If you still have more questions regarding PPC help and where to find it after reading this article, you can contact Webrageous Studios directly by clicking on the Contact Tab in the top right hand corner of this website at any time. Highly skilled and experienced PPC account managers are waiting to help you with your individual needs.
PPC Blogs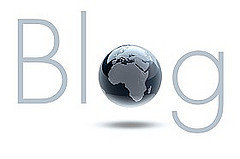 There is a huge number of PPC Blogs available to the PPC manager or advertiser, just like the Webrageous Studios Blog for example. These blogs are updated on a daily basis and they provide an endless amount of invaluable information, covering a broad range of PPC help areas and topics.
For example, the Search Engine Land Blog is an excellent resource for keeping up to date with all new Google PPC tools and applications. It is also an excellent blog for Google News in general. It keeps its readers fully aware of what is happening at Google and notifies them of any changes that Google make to their services as and when they occur.
Moreover, the Search Engine Land blog is an excellent source of PPC help because it features topical debates about changes to the Google Network via interesting, well-written posts. PPC help is also provided in the form of features that cover breaking news about future plans that Google has regarding expansions with third parties, for example.
On the other hand, PPC help found via PPC blogs can come in the form of blogs such as the Google Analytics Blog, which provides constant advice and updates regarding everything and anything to do with Google Analytics. It is a far more specific source of PPC help than the Search Engine Land Blog for obvious reasons, but it is still another excellent example of the PPC help that PPC blogs provide internet users with. The management and analysis of any PPC campaign can be made far easier if taking note of the information provided on the Google Analytics blog on a regular basis.
Clearly, there are many other blogs on the Internet that provide PPC help for both PPC managers and PPC advertisers who are managing their PPC campaigns independently. The above two examples are included in this article as mere examples of the PPC help that can be found by maintaining awareness and following reliable blog posts every day.
PPC Help Videos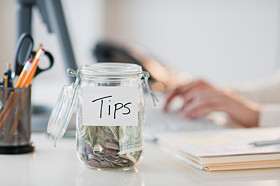 It is very important to be careful when utilizing the many PPC help videos that exist on the Internet in general, particularly those that are posted onto sites such as YouTube. This is because there are a lot of videos available that are misinformed and sometimes incredibly misleading, particularly for people new to the world of PPC Management and PPC Advertising. For a full appreciation of the dangers in using PPC help videos, take the time the read the detailed Webrageous Studios' article on the subject posted on the company's website.
Having said that, there are also a number of very useful PPC help videos posted on the Internet for anyone who is looking to find PPC support and guidance across a broad range of PPC subject areas. These PPC help videos are worth taking note of as they provide a great deal of valid and useful information for both the novice and the expert at the same time.
Below are two links to two different PPC help videos that are definitely worth taking note of.
This first PPC help video discusses how improved SEO may well be able to improve PPC Management results in some ways too. It is an interesting idea that is explained quickly but thoroughly. Take a look.
The second PPC help video was selected for this article because it is one of a series. The series of videos are designed to provide a quick and very basic introduction to the mechanics and workings of PPC in Google AdWords for anyone new to the system.
It is not recommended that the contents of this video and the subsequent videos in the series be seen as sufficient training in order to be able to run a PPC campaign with success and without glitches. PPC Management is very tricky and takes years of experience and training to master. However, if thinking about investing in PPC, it is important to at least know the basics behind how this form of online advertising works. That way, when you hire a PPC professional company, like Webrageous Studios, to run your PPC campaign for you, you will understand more about what is happening on a day to day basis with your account and your advertising money too.
PPC AdWords Consulting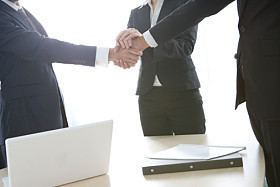 Another highly valuable source of PPC help can be found in the form of the Google AdWords Consulting Service which many specialized PPC Management Companies offer to independent third parties. Webrageous Studios is one of the PPC Management Companies that offers the AdWords Consulting Service for a number of independent PPC advertisers. The level of PPC help and guidance that Webrageous Studios' Google AdWords Qualified PPC Account Managers offer through the AdWords Consulting Service is invaluable in many ways. The service is an excellent source of PPC help and is not difficult to set up.
If interested in taking advantage of the Google AdWords Consulting Service through Webrageous Studios, it would be a good idea to read about the subject in depth via the full length article posted on the company's website. AdWords Consulting is an excellent form of PPC help for people managing PPC campaigns on their own and it is well worth investigating into.
Google AdWords Representative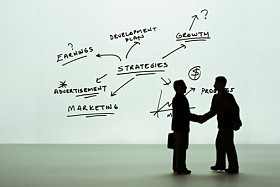 If you are a serious and professional PPC Management Company managing AdWords campaigns, one of the best ways in which to receive constant PPC help, support and advice is to find a Google AdWords Representative that will work directly alongside you and your company every day.
Webrageous Studios is a PPC Management Company that has been working with its Google AdWords Representative for more than four years. PPC help and advice is never more than a telephone call away when you have a Google AdWords Representative working for you as part of your team.
Professional, expert advice is always available when making use of a Google Representative and this can make a real difference to the kind of service that your company provides for all of its PPC clients. It is unquestionably an area of potential PPC help to begin investigating into if you are serious about offering a PPC advertising service that tops the service offered by many of your competitors.
Questions and issues can be dealt with quicker when you have access to a Google AdWords Representative and any PPC help that you require can be reached with ease. For more details about how Webrageous Studios benefits from having PPC help via its very own Google AdWords Representative, read the full length article on the subject already posted on their website.
To conclude, the above four ideas are four of the best ways in which to find PPC help at present. Each is accessible to all and each provides different kinds of PPC help so that all PPC help needs are covered. However, if still feeling that the above PPC help avenues are not going to provide the kind of support you require, do not hesitate in contacting Webrageous Studios directly for further advice.