What can a PPC advertiser expect when employing someone who is offering pay per click advertising services? Are all PPC Management Companies the same or do the pay per click advertising services that they provide differ from company to company? Do some PPC Management Companies offer more value for money or is one company really no different to the next?
Basic Pay Per Click Services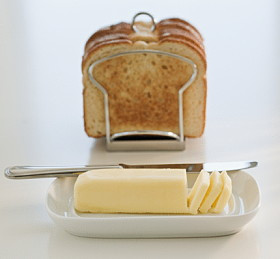 Most PPC Management Companies make themselves responsible for the day to day running of any advertising campaign owned by their respective clients. In general, these basic pay per click advertising services include the following:
the development of advertisement
the writing of advertising text
the grouping of advertisements into different ad groups
the monitoring of conversions or other marketing goal
the managing of advertising budgets in an attempt to decrease the cost per click and increase conversion rates
keyword development and optimization
advertisement campaign analysis
advertisement scheduling to achieve higher click through rates
This list could continue quite easily, but the point is that all of the pay per click services above, that are offered by PPC Management Companies in general, are offered because the central aim of any PPC advertising campaign is to increase conversions and decrease advertising costs.
Having said that, there are some PPC Management Companies that are able to offer these pay per click advertising services at a higher standard than others. This is because some PPC Management Companies, like Webrageous Studios, are Google AdWords Certified. For more information on what it means to be Google AdWords Certified, read the detailed website article on the topic. For now, it is perhaps enough to say that as a result of being Google AdWords Certified, the pay per click advertising services that a PPC Management Company can offer are simply better than the services offered by those companies who employ PPC Account Managers who are not Google AdWords trained.
For instance, writing advertisement text on the most fundamental level and inserting this text into an advertisement to be placed on the Google Search Network is not difficult. Anyone can write advertising text. However, not everyone can write "effective" advertising text. Equally, not everyone can take advertising text that already generates traffic and already creates conversions but then re-write this text in order to optimize it even further so that more conversions are achieved. There are many PPC advertising campaigns out there that do see some kind of ROI at the end of every month, but that does not mean that these campaigns have been optimized to their full potential.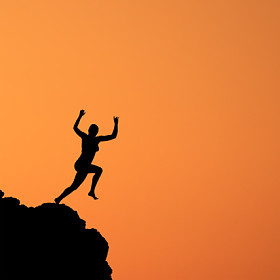 A company like Webrageous Studios, which is Google AdWords Qualified, offers similar pay per click advertising services to most other PPC Management Companies, but because of its highly trained team of staff, the results that it achieves for its clients are dramatically better and more effective.
Extra Pay Per Click Advertising Services Offered By Webrageous Studios
On top of the basic pay per click advertising services that Webrageous Studios offers, the company is also able to offer extra pay per click advertising services above and beyond that of the ordinary PPC Management Company.
First Extra Pay Per Click Advertising Service: Google AdWords Phone Support
Google no longer provides its AdWords Phone Support Service to everyone working in PPC Management or PPC Advertising in general. The service was recently discontinued for the majority of advertisers. However, as a recognized AdWords Certified Company with a special relationship with Google, Webrageous Studios still has access to this Google AdWords service. Therefore, the pay per click advertising services that Webrageous Studios is able to provide is above and beyond that of some other PPC Management Companies. The support that it receives from Google via the Google AdWords Phone Support service has a direct positive influence upon the success of our clients´ PPC advertising campaigns.
Second Extra Pay Per Click Advertising Service: Google AdWords Certified PPC Account Managers
Webrageous Studios is able to guarantee excellent pay per click advertising services to all of its clients because all of its PPC Account Managers have passed the Google AdWords Accreditation Exam. It thoroughly supports all of its PPC Account Managers in their professional development and it never asks a PPC Account Manager who is not Google AdWords Certified to manage a PPC advertising account. Everyone working for Webrageous Studios is highly qualified and very well managed.
Third Extra Pay Per Click Advertising Service: Advanced Access to New Google AdWords Tools and Features
Webrageous Studios has an excellent relationship with Google because it has maintained a flawless reputation for the pay per click advertising services that it provides. To read more about the excellence of Webrageous Studios in the opinion of third parties, an article devoted to the subject can be found on the website by clicking here. For this reason, Webrageous Studios is regularly invited by Google to participate in test programs for new Google AdWords tools and features before they come onto the market for general use. For example, Webrageous Studios´ clients were reaping the benefits of the fairly recent Google Remarketing Tool before it had even been released from the beta testing stage at Google. This was because Webrageous Studios was personally invited to test out the tool by Google. Not all PPC Management Companies can lay claim to these kinds of services and for this reason the pay per click advertising services that Webrageous Studios offers its clients is above standard.
Fourth Extra Pay Per Click Advertising Service: AdWords Consulting
As well as offering complete and total PPC Management of any given campaign, Webrageous Studios is such an expert in PPC Advertising that it is also an AdWords Consultant and able to offer AdWords Consulting services to a number of PPC advertisers intent upon managing their own PPC campaigns without the additional help of a professional. While it doesn't really recommend managing your own PPC campaign, Webrageous Studios understands that for some people this is a more attractive option. Therefore, the pay per click advertising services that it provides as a Google AdWords Consultant gives clients constant support and advice on a regular basis, covering anything from the very basic to something much more complex. For more information on the services it offers as an AdWords Consultant, click here.
Fifth Extra Pay Per Click Advertising Service: Google Grants Program Management for NGOs
Google awards grants of $10,000 to selected NGOs who wish to utilize the power of PPC advertising in order to maximize the support for their particular cause and to promote their ideas. Webrageous Studios presently manages the PPC campaign for one NGO in particular. This NGO is also in the process of, with the help and guidance of Webrageous Studios, applying for an increase in funding. It is looking to be awarded the $40,000 Google Grant and is making excellent steps towards achieving this goal. Running a PPC campaign for an NGO is a different kind of pay per click advertising service than that needed by a commercial business or a law firm, for instance. These extra skills make Webrageous Studios an even smarter choice for all your PPC Management needs.
In Conclusion
Basic pay per click advertising services offered by any PPC Management Company will always be the same in principal. However, companies like Webrageous Studios which are AdWords Certified Companies can offer these basic advertising services to a much higher standard. In addition, Webrageous Studios is so well established and so well trained that it is able to offer even more than the average company, including services such as Google AdWords Phone Support and AdWords Consulting, just to rename a few.
If looking for a PPC Management Company to manage your PPC advertising campaign with success and know-how, Webrageous Studios is a difficult PPC Management Company to beat. Click on the Contact Tab in the top right hand corner of this website for more information on how you can begin working with the company immediately.