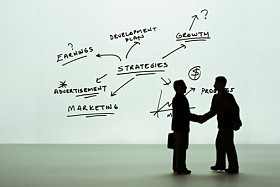 Google Paid Advertising Management is becoming more and more complex by the day. The Google AdWords PPC Network has always been one of the most complicated networks of PPC advertising available. Even so, the experts at Google continue to work day in, day out, to generate more features and programs to make the optimization of all PPC advertising campaigns that much more thorough. These constant developments have both their good and their bad points and in many ways contribute to the reasons why successful Google Paid Advertising Management is hard to come by.
On the one hand, the constant work that the Google AdWords Experts do in order to improve the quality of Google Paid Advertising Management for all is a positive thing. With new features or new programs, that can be utilized in order to analyze the activities of a PPC advertising campaign, comes a greater control and therefore, hopefully, more PPC advertising success. However, at the same time, as more and more features are developed and further ways for improving quality score are developed, greater is the competition between advertisers and campaigns alike. Therefore, greater is the need to be Google AdWords trained.
Google Paid Advertising Management above all other forms of PPC Management is difficult. It is a full time job which requires time, concentration, patience and expertise. Most people who are holding down a full time job or running their own full time business simply do not have the time, concentration or patience to devote to such a cause. Even more importantly, Google Paid Advertising Management requires expertise. Unless a person is willing to put in the hours to develop this expertise and then continue working to keep up-to-date with all the new developments in the field, the PPC campaign in question is always going to be flawed.
Therefore, the wise thing to do in order to ensure PPC Management success and maximize your Return on Investment is to leave your Google Paid Advertising Management to the experts. Webrageous Studios is a highly experienced and well-recommended expert in Google Paid Advertising Management and, on top of that, it is Google AdWords Certified too.
Why is Google Paid Advertising Management So Complex?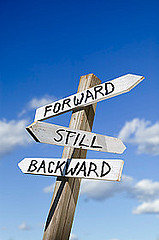 Google Paid Advertising Management, as opposed to other advertising networks or search engines that offer PPC Advertising opportunities, is so complex because of the huge amount of work that Google does in order to continue developing new tools for its advertisers to make use of. It also creates new features to improve the quality of its PPC advertising for both advertisers and internet users at the same time. In fact, Google AdWords' number one priority in terms of all things PPC related is, without a doubt, the internet user; the person doing a Google search one day and looking for something of interest, may very well be that someone who makes a conversion. Google likes to look after its internet users and this means that even more demands are placed upon PPC Advertisers to follow guidelines and rules correctly.
Beyond any shred of a doubt, in all the documentation provided by Google within its endless online services, information and guides about Google AdWords and Google Paid Advertising Management, the focus and priority is always the end user. For this reason, there are a number of very strict dos and don'ts concerning the very basic principals of PPC Advertising which must be adhered to by all PPC Advertisers. These basic rules include the fact that display URLs must not be misleading in any way. The display URL must not fool internet users into thinking that they are going to be arriving to one site, when in fact the link is going to take them somewhere else. Nor is it possible in Google Paid Advertising Management for advertisers to use words such as "Best" in their advertising text, unless the notion of what it means to be the best can be clearly proven by a third party, for instance. The list goes on, but the idea is the same; that Google AdWords is made up of a lot of PPC Advertising rules.
Due to the tight regulations of Google Paid Advertising Management, running a successful PPC advertising campaign in Google AdWords can be very complex indeed, even when dealing with the system on its most basic and principal level. As the PPC advertiser becomes more and more immersed in the culture of Google PPC Advertising, the complexity of the system becomes even more apparent. With a growing awareness comes the knowledge that competing with other PPC Advertisers is almost impossible if you are unaware of what you are doing. The skills utilized by well trained Google Paid Advertising Management Companies, such as Webrageous Studios, are very difficult to match, let alone beat, if working on a campaign without any experience or without being able to devote time to the process in order to learn.
If looking to utilize the internet as a way of promoting your business or organization, simpler versions of PPC advertising might be a better option to begin with. For example, lots of people now make use of Social Advertisements on Facebook in order to successfully hone in on the positive effects of online paid advertising. However, the reason why managing a Facebook social advertisement campaign is so much easier than managing an account on the Google Paid Advertising network is because there are less features to manage. The Facebook social advertisement program is much simpler, but therefore less effective in some ways because the system doesn't have the features available to be able to optimize each advertising campaign in real depth. (For more information on the differences between Facebook Social Advertisements and Google Paid Advertising Management, click here to read a substantial article on the subject).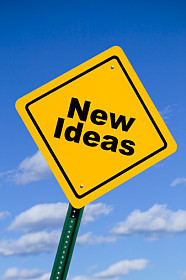 Therefore, if really wanting to see the benefits of PPC Advertising on your business or organization, Google Paid Advertising Management is widely considered to be one of the best forms to utilize, mainly because the Google AdWords network is able to reach such a large number of internet users at once. However, it is also the most recommended because with experienced Google Paid Advertising Management, any PPC Advertising campaign can generate conversions, build a good ROI, maintain a high quality score through making landing page content more relevant, for example, and therefore gradually become less expensive to run too. The catch is that, because Google AdWords is so complex and is continuing to become even more so, it is almost imperative that a credible PPC Management Company, like Webrageous Studios, be hired to run your Google Paid Advertising Management campaign for you.
The Next Step in Google Paid Advertising Management
In conclusion, take a look at our website, read about what we do on our blog and listen to the testimonials given by a number of very happy clients for whom we currently run PPC Advertising campaigns for on a day to day basis. In this way, it will be possible to find out if what Webrageous Studios offers is something that could work for you.
Google Paid Advertising Management is difficult. It is not something to be taken lightly and there are many PPC Management Companies out there, with less experience, less qualifications and less expertise than Webrageous Studios, willing to take your money and do very little to optimize your campaign in exchange. Webrageous Studios can promise results and is waiting to hear from you today. Click on the Contact Tab in the top right hand corner of this website to make an inquiry by speaking with a Google AdWords Certified PPC Account Manager as soon as possible.