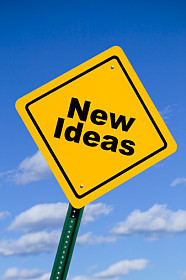 Google Sitelinks is a new Google AdWords ad unit that offers additional links below the main destination URL. It is a sure fire way of driving more traffic to your website. Webrageous Studios can confirm that by utilizing the Google Sitelinks tool, the CTR for a number of its PPC campaigns has doubled. Therefore, if you are unaware of this PPC Management tool it is probably best that you read this article in depth and begin taking notes about how the PPC campaigns you manage can be improved by making use of Google Sitelinks.
At this juncture, it is important to note that not all PPC Management Companies or PPC campaigns qualify for Google Sitelinks. This is primarily because the CTR and Quality Score of any PPC campaign must already be at a certain level before the tool is made available by Google. Therefore, it is best to check whether your campaign qualifies before continuing to read this article by contacting Google directly.
However, if your campaign does qualify and you are not using Google Sitelinks already, you may indeed want to start by the time you get to the end of this article.
What Is Google Sitelinks and Why Is It Useful?
Google Sitelinks is a PPC Management tool that allows you to add extra URLs to any advertisement on Google AdWords in addition to the main URL that all Google AdWords advertisements already include. Understanding the nature of Google Sitelinks is not difficult. Understanding why Google Sitelinks is useful is a little more complicated as well as being vital to effective PPC Management.
Essentially, the inclusion of extra URLs in a PPC advertisement means that the interests and needs of internet users or possible converters can be catered for to a much higher degree. The inclusion of extra URLs allows PPC advertisers to be more creative with their campaigns. It allows them to encourage internet users to convert more frequently, thus increasing the CTR.
A large website that represents a huge company has the potential to break their website or business down even further with the inclusion of Google Sitelinks. Internet users have more clicking options and it is this increase in choice that makes Google Sitelinks so effective at raising both CTR and Quality Score.
Now for some specific ideas as to how to utilize Google Sitelinks to improve the quality of your PPC Management for campaigns that really would benefit from extra URL creativity and freedom:
Most Valuable Pages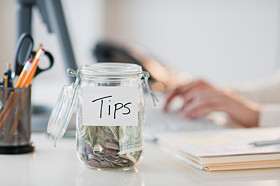 Imagine that you are managing the PPC campaign of a website that already receives a lot of traffic, but it is also a huge site that is full of different topics or categories. Basic PPC advertisements present a single URL which leads the internet user to the landing page most reflective of their internet search.
Through Google Sitelinks, internet users are also presented with a number of extra URLs that can lead them to the most popular or most valuable pages of the site in addition to the basic URL. When a particular page already receives a lot of traffic, it is worth capitalizing on that popularity though Google Sitelinks. If your most popular pages already attract lots of traffic, they are likely to inspire a semi-interested internet searcher to click on that link and visit them too. This is how CTR is improved using Google Sitelinks.
In addition, the pages on a website which show the most valuable information or the most valuable products may well be deeply embedded and in need of better promotion. Deeply embedded pages are not going to be picked up by crawling spiders, for instance.
PPC Management of the most valuable pages that are deeply embedded can be improved via the use of Google Sitelinks. Extra links to these pages may just encourage an internet user to click on the advertisement because of the simple fact that they are given a choice as to where they wish to go to. This is another way in which an advertisement's CTR can be doubled using Google Sitelinks.
Brand Segmentation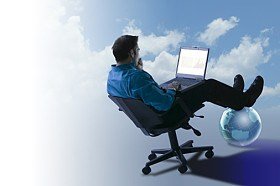 Large companies may well sell other products or be involved in other projects that they wish to promote but that do not appear to be associated with them because of a difference in name. For example, Coca Cola owns more than 3000 beverages that at first glance may not appear to be owned by Coca Cola. A small selection of these products includes Fanta, Inca Kola (that is very popular in the South Americas), Nestea and Sprite.
When using extra URLs in the Google Sitelinks tool, some of these product lines or projects can be highlighted. This would be important for Coca Cola's PPC campaign as the company would then be able to highlight the fact that it also produces Fanta, Inca Kola, Nestea and Sprite as well as the more obvious products such as Coca Cola, Coca Cola Light, Cherry Coke and Coca Cola Zero.
If internet users are unaware that products such as Nestea are produced by Coca Cola, the Google Sitelinks tool can help to make that clearer and can help to generate a higher CTR. Having said that, Coca Cola is probably not a company that needs to improve its CTR!
User Segmentation
It may be that you are managing the PPC campaign of a company that has more than one line of business. For example, perhaps you are managing the PPC advertising of a law firm that specializes in both divorce cases and adoption cases? The internet searchers that you are trying to attract are very different.
Being able to offer extra URLs to click on via Google Sitelinks gives a broad range of internet users the option to narrow their search down even further and choose the section of your site that makes the most amount of sense to them. This means that they are more likely to click on the advertisement in the first place because they have more control. In this way, extra URLs continue to increase the CTR of a campaign even further.
Seasonal and Limited Time Promotions
If managing the PPC advertising of a card company, for example, utilizing Google Sitelinks as a way of offering different URLs that would lead potential converters to seasonal or time limited promotions would be an excellent PPC Management technique to take advantage of.
For example, in addition to the main URL placed in the main body of the advertisement, a selection of extra URLs that might be listed under the following categories could prove to be an effective way of increasing CTR:
1. Christmas Cards
2. Easter Cards
3. Valentine's Day Cards
4. Mother's Day Cards
Four extra links to further specialized pages on a company's website is an excellent way of giving internet searchers more choice and therefore it is an excellent way of making the internet user feel empowered. Giving ultimate control to the internet searcher is a really effective way of encouraging both clicks and conversions. Therefore, PPC Managers should use the Google Sitelinks feature for companies who have lots of sections within their sites to market or products to promote at different times of the year.
Tips For Using Google Sitelinks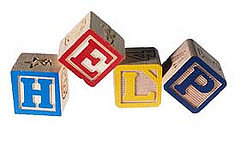 When using the Google Sitelinks feature on any campaign, there are some basic rules and approaches which you should really try to stick to in order to achieve optimum results and focus on doubling that CTR. Essentially, the two most important rules to follow to ensure success through Google Sitelinks are the following:
1. Use a consistent tone
2. Be brief
Try to maintain the same tone across the whole advertisement. Just because you are now going to add extra URLs to the advertisement, this does not mean that the tone of the writing needs to change in any way. It is still part of the same advertisement and therefore the tone should remain consistent for ultimate success.
Also, Google Sitelinks descriptions can be up to 35 characters long, but research has shown that 15 characters provide plenty of scope to generate a significant amount of traffic. Keep it sweet.
Have fun with Google Sitelinks and send us any information about personal experiences you have with this feature that you wish to share!