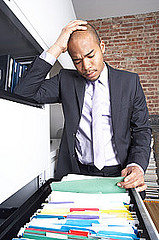 Google Analytics is a free tool created by Google that enables anyone developing a PPC Advertising campaign to monitor the effectiveness and progress of their campaign. It is essential that anyone aiming to generate more conversions, and thus get the most out of their advertising, understands at least the very basics of Google Analytics.
Having said that, PPC Management is a tricky subject. Many advertisers find that even with a good working knowledge of PPC Advertising and Google Analytics, the monitoring and development of a successful PPC advertising campaign is still best handled by a PPC Account Manager working for a specialist company trained in PPC Management, such as Webrageous Studios. For more information, click on the Contact Tab button in the upper right hand corner of this website to make a formal inquiry.
However, even with the help and expertise of a PPC account manager through Webrageous Studios for example, it is still important to be well informed about Google Analytics so that you can follow the progress of your campaign. Therefore, the content of this short article is designed to highlight the basics of Google Analytics and how it is used within a PPC advertising campaign without filling your head with too much jargon.
How Can I Get Google Analytics?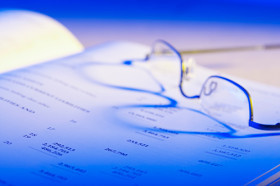 Google Analytics is a free online tool created by Google for the purposes of tracking both PPC advertising campaigns and website activity in general. By going directly to the Google Analytics home page and clicking on "Access Analytics", a simple registration process will result in instant access to this important analysis tool. However, if you are already advertising through Google and have a Google Adwords account, the Google Analytics tool, along with all the profiles and reports, can be accessed through your existing Adwords account too. In the Adwords Account there is a"Reporting" tab which displays a drop-down menu of options. Simple select "Google Analytics" from the list and access is granted.
What Can I Learn By Using Google Analytics?
There are many elements of a PPC advertising campaign that can be analyzed and understood through the use of the Google Analytics tool. To try to cover all elements of the tool in one article would be futile, but a brief summary of some of the most important features can be done.
In short, statistics which can help to optimize your PPC advertising campaign are available through Google Analytics. It is possible to analyze, in clearly displayed charts and graphs, the ways in which users arrive to your website, how many of those users then continue to follow through with a conversion and which page on your website results in the departure of that user from your site altogether. In a way, it is more comprehensive than using conversion tracking because it not only focuses on recording the amount of conversions that occur, but on a broad variety of activity on your website as a whole.
By making full use of this free tool, in conjunction with conversion tracking, the flow of traffic to your site can be improved, more conversions can be secured and a PPC advertising campaign can begin to produce a healthier looking return on investment (ROI) figure.
Why is it Important to Track the Activities of Web Users Through Google Analytics?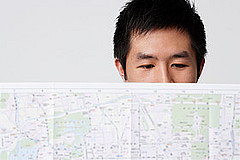 Documenting user activity on a website through Google Analytics is perhaps as important as generating more conversions because it helps to uncover the human aspect behind user activity on a given website. The internet may be a mechnical device, but the web user is a human being and does not necessarily function in a calculated nor an expected fashion all the time. Learning about how a user arrives to your website and then what they do before, inbetween and after, hopefully, making that conversion, needs to be understood in order to continue improving the effects of a PPC Advertising Campaign and to note when the actions of users begin to change.
Indeed, changes in user activity, unless carefully monitiored, can turn what used to be a very successful campaign into a campaign that is costing the advertiser a lot of money due to poor ROI. Effective use of Google Analytics as a way of monitoring a campaign can be a way to avoid these kinds of financial disasters.
Google Analytics at Webrageous Studios
Naturally, all the PPC Account Managers at Webrageous Studios are well versed in Google Analytics (in fact all the PPC Account Managers at Webrageous Studios are Google Adwords qualified) and we would be able to guide you through the beginnings of your PPC campaign with experience and ease. We would be able to show you the differences between the various tools on offer in the Google Analytics tool and how to make sense of the data generated so that you could follow the progress of your campaign through the regular reports.
Therefore, if you are working with PPC Advertising and you want to know a little more about using Google Analytics, but still have not had very much luck managing an account on your own, contact us at Webrageous Studios via the Contact Tab in the top right hand corner of this website and we will get back to you as soon as we possibly can.