Hello and welcome to Webrageous Studios
It was a pleasure speaking with you earlier today.
Here are some video testimonials to take a look at on our site: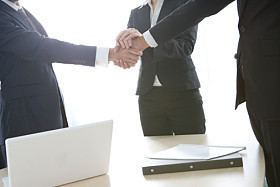 https://www.webrageous.com/index-v2-forward.htm (includes introduction and some information on results)
http://www.webrageous.com/divorce a video testimonial from a divorce attorney we have worked with for one year
https://www.webrageous.com/results.htm were you can see before and after screenshots of actual results
http://www.linkedin.com/in/webrageous where you can read several testimonials from current and former clients. You will notice that even our former clients have good things to say about us!
http://www.bbb.org/reno/business-reviews/web-design/webrageous-studios-in-reno-nv-90005466 here's where you can see our A+ rating with the Better Business Bureau and verify there are 0 complaints against us
http://www.webrageous.com/legal – law firm only references (included in the 1st video link above)
You can also search Google for "Webrageous complaint"  or "Webrageous review" – you will not find anything negative out there on us.
Here are some clients you can call for a reference:
•Eric Willie www.theaustindivorcelawfirm.com 1-512-795-4522 [email protected]
•Chris Migliaccio www.northdallasfamilylaw.com [email protected] 972-205-9750
Here is what we propose to do:
•Create a new Google AdWords account with hundreds of targeted keywords and dozens of ad text
•Work with your web developer to improve your website and the conversion ratio
We sometimes help new law firms put up a new website. The website you have is actually better than the one we help our new clients with sometimes so I would highly recommend using yours.
Attached is a contract for your review. Please let me know if you have any questions.
Kind regards,
David Chapman