If Google AdWords is the Superpower of Online Advertising then Webrageous' Google AdWords Consultants are its Chief Adviser.
By helping clients improve their advertising campaigns – including helping write quality advertisements and improving landing pages – Webrageous' Google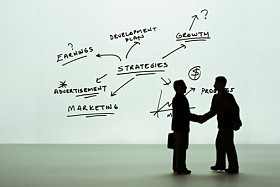 AdWords Consultants are helping boost the quality of advertisements appearing on Google.
As Google AdWords states in its philosophy: "Google's mission is to deliver the highest-quality online experience to our users – those who search with the expectation of finding highly relevant information".
Our Google AdWords Consultants are contributing to this key goal by helping optimize its clients' advertising campaigns for a better online experience for Google searchers.
Here are some ways that Webrageous' Google AdWords Consultants are able to help you as an advertiser contribute to the quality of Google's advertisements:
Our Google AdWords Consultants are experienced
As an expert in Pay Per Click Management, we are highly knowledgeable about all aspects of Pay Per Click Advertising. Our Google AdWords Consultants have experience managing Google AdWords campaigns for organizations from law firms to not-for-profits.
It also has experience helping some of these organizations with initiatives such as the Google Grants Program.
Our Google AdWords Consultants are qualified
All of our Google AdWords Consultants are qualified in Google AdWords. We are qualified not only in the basics, but in all of the advanced aspects of Google AdWords, including Reporting and Analysis, Display Advertising, and Search Advertising.
Find out exactly what Webrageous' Google AdWords Consultants are qualified in by clicking on the Google AdWords Badge.
Webrageous has special access to Google services
Thanks to our flawless reputation managing Google AdWords campaigns, Webrageous is lucky enough to have access to Google's special features and extra services. We have our own personal Google Adwords Representative who we contact every day and who keeps us informed about all the latest developments.
Our Google AdWords Consultants also have direct Google AdWords Phone Support so if our clients have any particular needs to do with their campaigns, we can contact Google directly.
As a special member of Google AdWords, we also receive special invitations ahead of time to work with new Google programs that are still at the testing stages. Our Google AdWords Consultants can keep their clients ahead of the game while Google AdWords Consultants at other firms might be kept in the dark.
We care about Google AdWords and Online Advertising
Managing Pay Per Click Advertising is our passion and our Google AdWords Consultants are passionate about providing the best services for clients.
We are the nerds of Google AdWords and we are proud of it. There is nothing that excites our Google AdWords Consultants more than uncovering fraudulent clicks or doubling a client's conversions.
With our overall expertise in Pay Per Click Advertising we are able to help with all aspects of Google AdWords, including optimizing landing pages and lowering budgets. Our Google AdWords Consultants understand that every single part of a Google AdWords campaign is important to get right.
Once you've tried a Webrageous Google AdWords Consultants you'll never go back
Once we have you on board, our Google AdWords Consultants will do absolutely everything in their power to have your businesses bringing in maximum ROIs. We have no desire to lose clients and so it is of utmost importance to our Google AdWords Consultants that our clients' campaigns are not only looked after but are constantly improving.
We have clients that have been with us for as long as our business has been around which shows that even long-running campaigns can be spiced up or changed completely with the help of our Google AdWords Consultants.
The search for a Google AdWords Consultant is over
If you are looking for a Google Adwords Consultant, you can stop searching now. As an expert in Pay Per Click Management, Webrageous can offer you the best consulting services when it comes to Google AdWords.
If the above information doesn't speak for itself, then take a look at our results. We can increase your traffic by up to 500% and decrease your cost per conversion up to 80%.
You can also have a read of our testimonials, where some of our oldest clients provide testament to the quality services provided by our Google Adwords Consultants.
For any more information, please feel free to contact us on 800-645-9521.