Unbeatable Attorney Online Marketing
It shouldn't have to be a struggle and constant worry for attorneys to find new clients. There is a way to go from the bottom of the barrel to playing among the high rollers of online marketing. And it doesn't need to cost an arm and a leg.
The experts in attorney online marketing have the experience to be able to turn your campaigns around and achieve success without it costing a fortune. That's because we rely on qualifications and expertise, not on gimmicks and unrealistic offers.
At Webrageous, we don't offer false promises, just trusted expertise and training, and confidence in our ability to reach the goals your law firm has set out.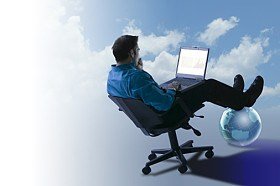 Attorney online marketing from Webrageous is about meeting real expectations that attorneys have when seeking new clients through online marketing.
As an attorney, you don't need to read about how great an online marketing company we are. You want the facts on the exact services that we offer.
So here is a look at the online marketing services that Webrageous offers attorneys:
Pay Per Click Marketing for Attorneys
A key part of attorney online marketing involves the many benefits that pay per click marketing has on offer. As a
pay per click management company
above all else, Webrageous is able to provide attorneys with advice and management on paid search online marketing. We have been involved in pay per click and online marketing since 2001 and so we have the experience required to manage attorneys' campaigns.
Since becoming a pay per click management company, Webrageous has focused on providing online marketing services for attorneys. So while we grew as a company and learned all the ins and outs of online marketing and pay per click, we also developed our experience in handling attorney online marketing specifically.
Marketing for attorneys goes beyond the tools needed to handle the ordinary online marketing accounts. The rules on advertising for lawyers are far more complex and so it is important that the company that your firm chooses to handle your attorney online marketing specializes in services for attorneys. When it comes to pay per click, a slip up could cost your law firm so you want to hire people who know about attorney online marketing.
Google AdWords Management for Attorneys
At Webrageous, we know that of all the online marketing tools available to attorneys, Google AdWords is by far the one that offers the most chance of success. It is a gateway to appearing on Google – the largest and most popular search engine in the world. And if managed well, attorney online marketing on Google AdWords can have your law firm's advertisements appearing on your potential clients' computer screens as they directly search for the services that your attorneys offer.
In order to provide the
best attorney Google AdWords management
for our attorney clients, Webrageous' online marketing managers all make sure they keep in tune with the latest Google AdWords developments and are trained in every aspect of Google AdWords.
This is just another way that Webrageous ensures that when attorneys outsource their online marketing needs to us, that they are getting the whole package. Don't settle for any less when it comes to putting your law firm's future on the line. Choose an attorney online marketing manager who is going to manage your accounts sensibly and competently, staying well within your particular state's advertising laws.
Help with Natural Search Listings and Content Writers who Specialize in SEO for Attorneys
We also recognize that an important part of any attorney's online marketing strategy lies in their natural search results across the search engines. So we have come up with a number of services to help attorneys specifically with their natural search listings. On top of being an expert in pay per click marketing, Webrageous can also help with search engine optimization (SEO) in order to get attorneys' websites showing up on natural rankings too.
We can help attorneys' sites perform well with the search engines' website crawlers so that they will appear higher using a number of SEO techniques. Obtaining a good ranking on search engines' natural results takes time so Webrageous' online marketing managers provide real solutions for attorneys for the long term. Then we stick by and are there when you see the results so you know that the whole attorney online marketing package offered by us works.
SEO is an important part of any attorney's online marketing strategy so we help make it a bit easier
for our attorney clients
. We have also recently launched a range of affordable packages for attorneys to hire one of our expert SEO content writers. They are an integral part of our team at Webrageous and have achieved phenomenal results with us so we decided to make their writing abilities available to our loyal attorney clients – both new and old. They are
experienced in attorney online marketing
so could be an invaluable asset to your law firm's SEO aims.
Development and Optimization of Attorney Websites
There is no use in running a successful attorney online marketing campaign if potential clients who are directed to your law firm's website are turned away. This could be due to the quality of the site or for any other reason, such as an incorrect URL or poor hyperlinks. There are many online marketing companies whose services are limited to just the technical aspects of paid search marketing, for example.
At Webrageous, we understand that an optimized website and landing pages are a crucial part of attorneys' pay per click campaigns as well as their natural search results. Without having these parts of your online marketing strategy working well, you risk losing potential clients who click away from your website as soon as landing there or without making a conversion.
Things like having a well-structured conversion path are important. It should be highly visible and easy to use. Even if the site is appealing and informative, it will not necessarily result in conversions if the path is not clear. That is why it helps having the people who optimize your website and landing pages also be the same people who know about attorney online marketing.
Webrageous started out as a web development company so we know about developing and improving websites. As a pay per click management firm that now specializes in online marketing for attorneys we are able to optimize your law firm's website and even create a new website using our skills in online marketing. Backed by our team of web developers, online marketing managers, graphic designers and content writers, we have the resources to do this for attorneys.
Choose Webrageous for your Attorney Online Marketing Needs
If you have read over this article you will see why there is no better way to go than Webrageous for all your attorney online marketing needs. We will be your go to for all of your online marketing needs so you don't need to worry anymore about how you are going to find new clients under a load of paperwork and caseloads.
At Webrageous, we understand that attorneys need online marketing from a company that they can trust and completely rely upon for managing their attorney online marketing campaigns. After a short time with us you will understand just what a relief it will be having us as part of your team while experiencing the advantages of successful attorney online marketing results.
So
give us a call
at any time and speak to one of our qualified attorney online marketing managers at Webrageous.