Find the Best Online Marketing for Divorce Lawyers
Any online marketing firm that advertises itself as offering management for divorce lawyers better know what it is talking about.
Without experience handling online marketing for divorce lawyers, your firm's campaign risks falling in a heap. The online marketing needs of divorce lawyers are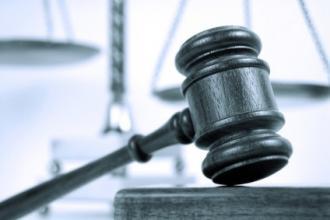 different and pay per click management company Webrageous recognizes that.
Webrageous provides the full service for divorce lawyers. We know we are good at managing online marketing campaigns for divorce lawyers and so are able to offer special discounts and packages specifically for family lawyers.
Here are five reasons why divorce lawyers are better off outsourcing their online marketing to Webrageous:
1. We have years of experience managing online marketing campaigns for clients
Webrageous started off as a web design company before moving into pay per click management six years ago. We are now one of the leading pay per click management companies in the US. We have managed this success thanks to a flawless reputation, happy clients and
great results
.
We now offer such expert services such as A/B testing of advertisement text and landing pages, search engine optimization and click fraud management. These are all of great benefit to any divorce lawyer online marketing campaign.
2. We have specialized in online marketing management for lawyers since our company began
As our clients can attest, we have great success with achieving fantastic online marketing results for lawyers. When it comes to marketing for divorce lawyers we know everything there is to know and continually keep up to date on all new developments that might benefit our lawyer clients.
Ever since our company began we have specialized in providing pay per click marketing services for divorce lawyers. Some of our lawyer clients have been with us since day one and continue to outsource their online marketing requirements to us.
Webrageous is an expert in managing the online marketing campaigns of specialized fields and divorce lawyers have always been an important part of our business. For this reason we feel it is important to offer specialized services to divorce lawyers whose colleagues in the industry have been some of our most loyal clients.
3. Webrageous offers specialized services that directly benefit divorce lawyers' campaigns
Webrageous has developed a number of specialties in the pay per click management industry that benefit divorce lawyers with their online marketing. All of our pay per click managers are Google AdWords qualified can provide expert help for any divorce lawyer wanting to market their firm through Google AdWords.
We also have a direct phone line to Google to help out our clients and a personal Google representative who works closely with Webrageous every day of the week. We are also able to offer our divorce lawyer clients a
pay per click call tracking service
, which points out which areas of your online marketing campaign have encouraged people to phone the law firm. This is a great way of knowing which areas of a divorce lawyer online marketing campaign need to be improved.
So
call Webrageous today
and watch as your online marketing spending decreases and conversions skyrocket.