Search Engine Optimization Boosting Attorney Client Numbers
No professionals know as well as attorneys do about the benefits of search engine optimization when trying to attract clients online.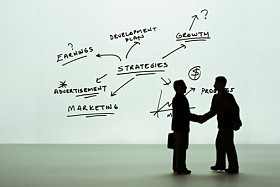 Pay Per Click management company
Webrageous
specializes in search engine optimization in order to boost client numbers for attorneys.
We know better than anyone just how important SEO is for attorneys. For this reason, over our years of experience in the online advertising industry, we have focused on helping out attorneys with their online advertising campaigns and search engine optimization.
We now have a swathe of satisfied attorneys who have dramatically boosted converting visitors to their site thanks to our help. And we want you to be the next to benefit.
So here is a look at how Webrageous can get your websites converting through search engine optimization:
We are highly experienced in all things relating to online advertising
Webrageous has a long background in Pay Per Click management, search engine optimization and website design.
This means we can provide attorneys with a complete experience for all their online advertising needs. It also means then when it comes to search engine optimization, we have the knowledge and experience to be able to cover all bases. Because optimization is not just about your search engine results. It is also about optimizing your website, for example, which, with our background in web design, we are more than capable to provide.
Also, search engine optimization does not only cover organic search listings. It is also an important component of Pay Per Click advertising. So if an attorney decides they want more instant results through targeted paid campaigns, we are able to provide this. If you only want to stick to the natural search results, then we can do this to.
We specialize in online advertising for attorneys
There is no better firm than Webrageous to hire if you are an attorney and thinking about SEO. We specialize in providing search engine optimization tips and management for private attorneys and law firms. This means we are also very experienced in the
specific needs of attorneys
.
All of our staff are well read about Law Advertising Standards, which are much more complicated than other advertising rules in the US. We also understand that the rules for lawyers differ between the states.
We also understand about the sensitivities of the services that attorneys offer their clients and know how to target advertisements to clients dealing with such sensitivities.
At Webrageous we provide the complete online advertising and SEO experience for attorneys. For more information, check us out online or contact us on
800-645-9521
.