The True Facts About AdWords Quality Score
What is the real truth behind Google AdWords Quality Score? What are the myths that we should all be aware of?
How can we use this knowledge in order to further optimize our Pay Per Click Campaigns and achieve further success through online advertising?
The beauty of Quality Score is that it is subtle and intricate and the beauty of working with a Pay Per Click Management Company like Webrageous Studios is that we have years of experience working with it and learning to understand it.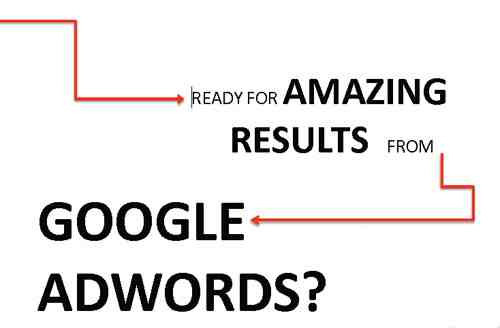 Google's main focus always has been and always will be the internet user experience. Its main priority is to make sure that its advertisers produce quality advertisements which truly offer the internet users what they promise. If you make sure that you focus on offering your target audience the best possible experience (as does Google) your Quality Score will always do well.
The thing to remember is that inexperienced Pay Per Click Advertisers sometimes do damaging things to their accounts because they lack knowledge about Google AdWords and they lack the time necessary to really research into this form of online advertising.
This is why so many advertisers turn to the likes of Webrageous Studios. We make it our business to improve Quality Score and we know how to do it. If you allow us to improve your Quality Score, you will be allowing us to optimize your Pay Per Click Advertising to dizzying heights. If your advertising improves, your business will shine and everyone will be happy.
So… what are the real facts about Quality Score? What are the myths? What are the things that all advertisers should be aware of? Clearly, we can't fit everything in to this short article. To record our entire knowledge of the subject would be too difficult a task, but the following information includes what we believe to be the best bits of Google AdWords Quality Score Optimization:
There Are Three Different Quality Scores
Pay Per Click Campaigns are not judged by one single Quality Score. There are in fact three separate kinds of Quality Score in Google AdWords Advertising and each one will be relevant to you depending on what form of online advertising you focus on.
The three different kinds of Quality Score are:
1. Search Quality Score
2. Display Quality Score
3. Landing Page Quality Score
The most important thing to know is that each form of Quality Score is calculated in a different way and affected by different factors in your online advertising campaigns.
Without going into too much detail here:
1. Search Quality Score is affected by the historical CTR of particular keywords (amongst other things)
2. Automatic placements and managed placements calculate Quality Score in a different way as part of the Display Network
3. Load times, anchor text and navigational ease are all examples of elements that affect the Landing Page Quality Score
Clearly the subject goes much deeper than this and Webrageous Studios would be more than willing to help you further with your Quality Score Optimization at any time, but these facts at least give you an idea of what to begin looking into with regards to your own campaigns.
Quality Score is Calculated at Three Different Levels
A common myth is that Quality Score is actually only calculated at keyword level and that is simply not true. Quality Score is calculated at keyword level, advertisement level and account level and therefore your overall Quality Score might be being affected by anything that is going on at any of these levels.
This is why many advertisers choose to outsource their Pay Per Click Advertising to Pay Per Click Management Companies, like Webrageous Studios. It takes a lot of time to go through an account and analyze what might be affecting Quality Score and what could be done to further optimize any given campaign.
Contact Webrageous for more information about our Pay Per Click Management Services today.
Quality Score can be Increased in any Advertisement Position on the SERP
You do not have to be bidding on the number one advertisement spot, nor do you have to be featured in the top spot in order to have your Quality Score increased by Google.
Advertising Campaigns are judged on their own merit and compared against those campaigns that are competing against them at the same level. Therefore, if you are competing for the fourth spot on the Google Search Engine Results Page, your Quality Score will be measured against all those campaigns that are also competing for that fourth spot.
There is no need to go for gold when wanting to increase Quality Score in Pay Per Click Advertising.
Negative Keywords are Brilliant for Increasing Quality Score
One of the best ways to increase Quality Score is to focus on your use of negative keywords. Negative keywords are usually the best way of optimizing your keyword selection in any campaign and the best way of ensuring that your advertisements are going to be shown to the exact target audience that you are aiming for.
When the right people see your advertisements, more people click on your advertisements AND more people convert and this is what negative keyword optimization can do for you, your campaign and your campaign's Quality Score.
Again, for more information about the use of negative keywords, Quality Score or anything else that you have read about in this article, contact Webrageous Studios immediately and find out what our Pay Per Click Experts can do for you and your business.