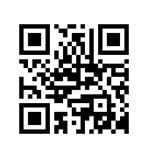 Any clued-in PPC Advertiser or effective PPC Manager will know that offline advertising efforts are just as important as the management of a PPC Campaign and that if done well, both forms of advertising can really help to make the other form that much more successful.
QR Codes are perhaps the best offline form of advertising that can really help to bring together a PPC Campaign with print-based marketing strategies. QR Codes are being called the paper-based hyperlink and in this sense they help to appeal to and take advantages of the digital nature of the hyperlink. They encourage a merge between online and offline advertising through the mere click of a mobile phone button.
If you have a PPC Campaign or if you are managing the PPC Campaign of a client who is looking to step up their offline, print-based advertising efforts, then QR Codes would be one area to look into that comes highly recommended.
Why?
QR Codes can strengthen a PPC Campaign for the following reasons:
If someone buys a product in your store, you can include a QR code on their receipt that gives them a discount if they follow the code to a specific landing page. In this way, you are encouraging in-store customers to become online buyers and users too.
QR Codes on free giveaways, such as T-shirts or mugs, that you might be offering during a particular offline campaign could attract more users to the landing pages of your choice and help them to become online converters.
QR Codes are excellent ways of getting people to use the Internet while they are travelling somewhere via their mobile phone. This is really effective because lots of people get bored when travelling and are more likely to make a purchase or sign up to a newsletter on route. Advertising on billboards or in newspapers with QR Codes as part of the advertisement that leads the internet user to something digital, like a video advertisement on YouTube for example, is very effective via a mobile phone and could really help to improve the effects of your online PPC advertising once people become aware of your brand.
These three ideas are just the tip of the iceberg. With a little more thought about the ins and outs of your particular company there would be little problem finding an effective way to make QR codes in print advertising support and strengthen what you are already doing online with your PPC Campaign.
Take a look at how some other companies/brands use QR codes to draw people to their internet sites via offline advertising. Some of these ideas are truly inspirational.